This is our team – and we all love animals!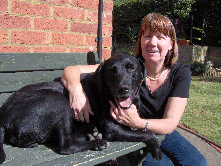 Kennel Director
Ever since I can remember I have been interested in and fascinated by animals – cats, dogs, horses, cows, chickens, etc. However, it is only recently that I have worked with dogs in particular when I started my own dog walking business in 2009. Since acquiring the kennels, I found it difficult at first to adapt to the world of kennel dogs and cattery cats but it is also very rewarding and I am very much enjoying being with the animals, even when the weather turns out less friendly. I am passionate about making further improvements to make our animal guests happy and at ease. If I have any spare time, I love socialising with friends and family and enjoy occasionally horse riding.
---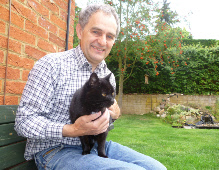 Financial Director
I grew up in Ireland and our family always had cats and dogs at home. When we had our own children in Hitchin, we enjoyed looking after our own menagerie of animals. I was a school teacher in Hertfordshire schools for many years and I found there are similarities in educating children and caring for animals. Provided they are happy and thriving, their owners/parents will also be happy! That is my satisfaction.
Deputy Manager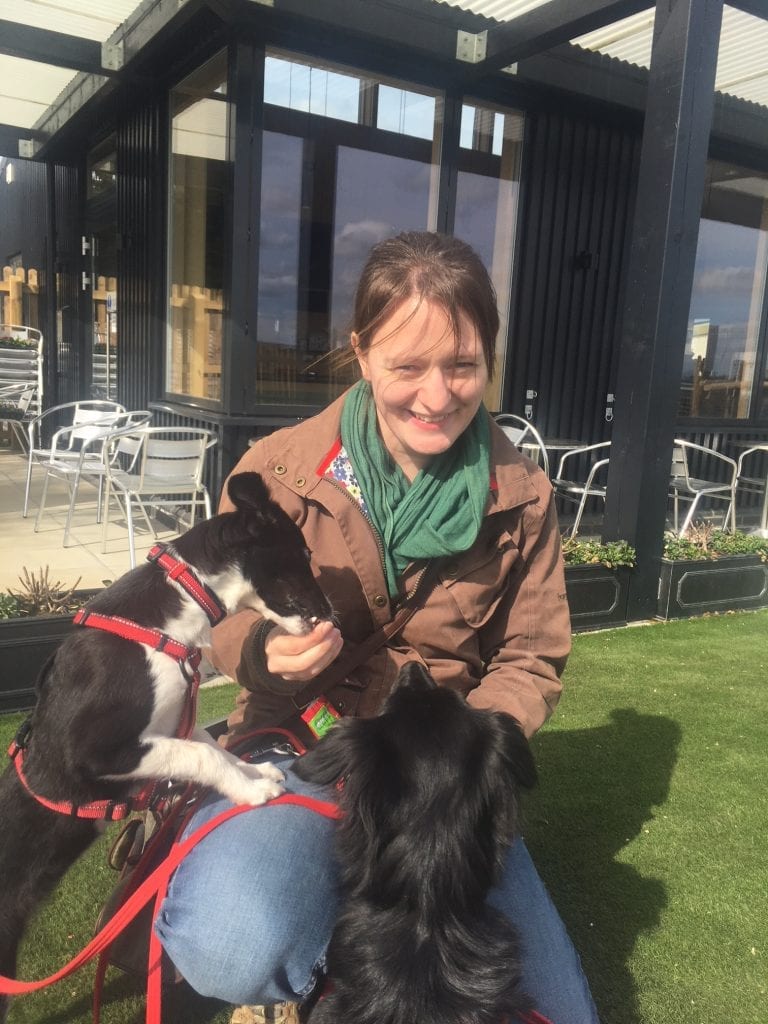 I have always loved animals and enjoyed spending time at a friend's farm walking the dogs and helping to bottle feed lambs as a child. I decided to change careers in my mid-twenties and achieved my degree in Animal Management, since then I have worked with a variety of animals from dogs, cats and horses to exotic mammals, birds and reptiles.
I love nothing more than seeing happy and well looked after animals, playing and enjoying life like they haven't got a care in the world, whether that's my own two dogs or the guests at Country Boarding where I joined the team in 2018.
Animal Care Assistant
---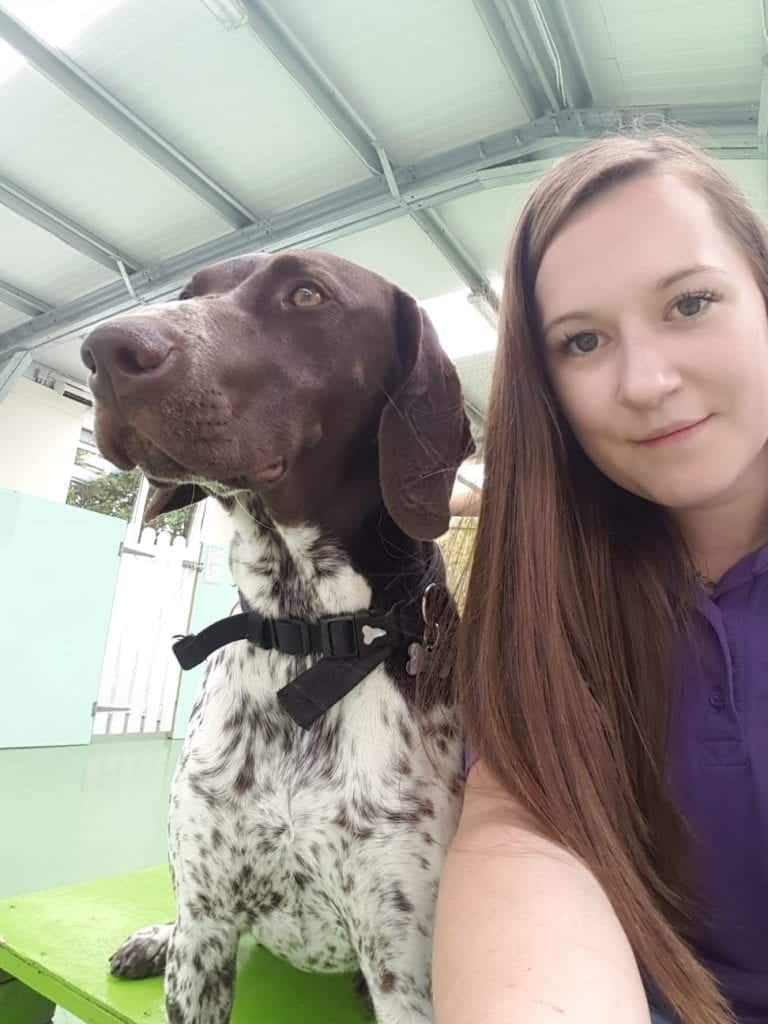 Hi! I'm Jade! From a young age, I have always been in the company of animals whether they were pets or working with them. I've also worked caring for the elderly and disabled, which was a very rewarding job. I've always known that I would work with animals again and so in 2018 I came to Country Boarding where I have been able to care for many of the cats and dogs that board here.
I have had the opportunity to work in different departments such as Playdays and Walkadog, as well as in the kennels where I mainly work, which has all added to my experience. Every day is a fun day, and we do our best to make your fur-friend have the best holiday too.
Animal Care Assistant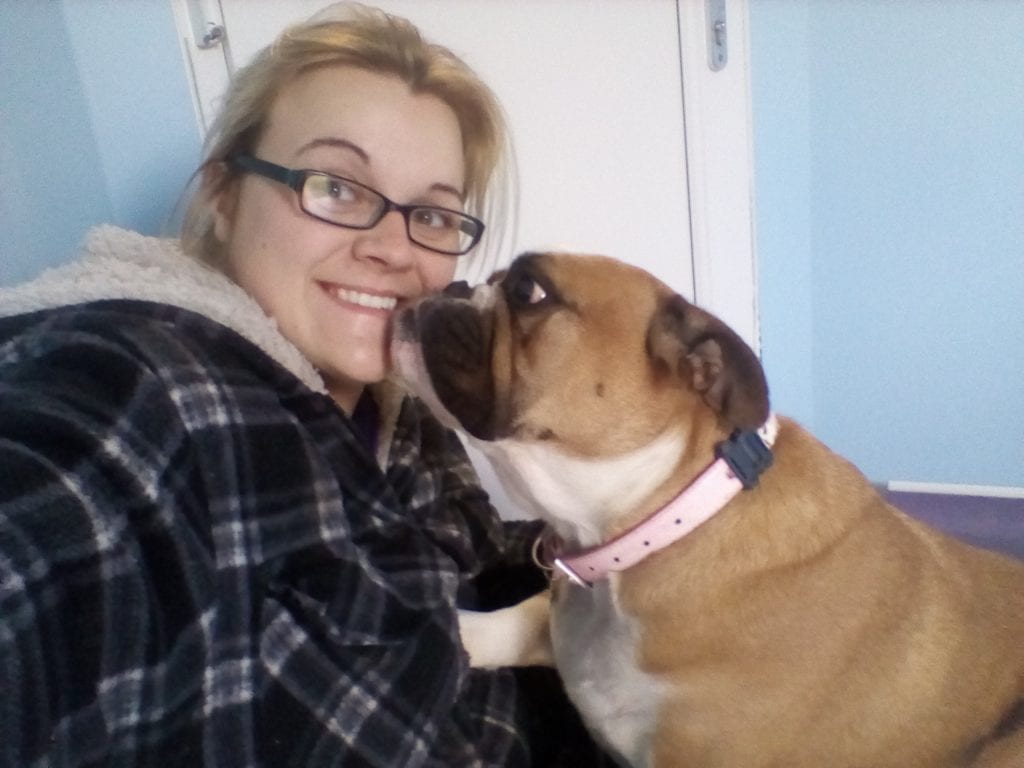 I'm Charlotte and I have a BSc Hons Degree in Animal Behaviour and Welfare along with an Extended Diploma in Animal Management and Veterinary Science. I love to further my knowledge, so I complete many animal related courses online such as pet first aid and animal psychology.
I've always had a passion for animals and have been working with them since I was 13 years old! It is such a rewarding experience working with them and I absolutely love caring for them all. I love working outside and meeting new people (and animals of course!) And I will treat all of your animals as my own, giving them only the best during their stay.
I am also a contributor to the Country Boarding Instagram page so if you'd like photos posted of your cats and dogs, let me know.
Animal Care Assistant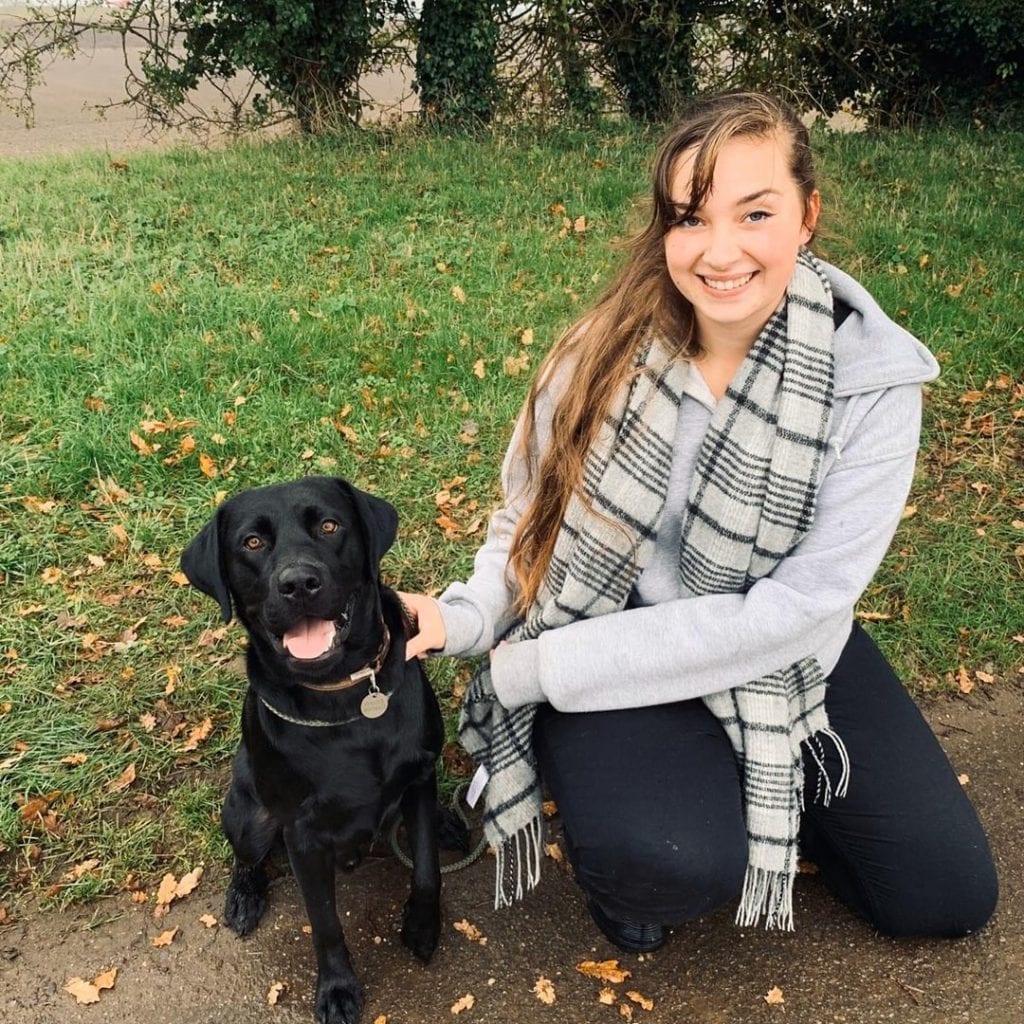 From 12 years old I started volunteering at a local bird of prey rescue where I got to learn falconry. Once learning falconry, I rescued my owl Codey, and my Parrot Charlie. I was able to rescue and rehabilitate hundreds of birds of prey which sparked my interest in the animal world.
I studied my extended Diploma in Animal Management and Veterinary Science, then went on to train as a veterinary nurse. I loved being able to help a variety of animals. I then went in to work at a zoo as an animal trainer and Presenter. I was able to train vultures, owls, cranes, porcupines, goats and more. While being an Animal trainer I studied dog grooming, which I really enjoyed.
I love working here in the kennels and everything I've learnt I can use to give the best care for your cats and dog here at country boarding for Cats and Dogs.
Animal Care Assistant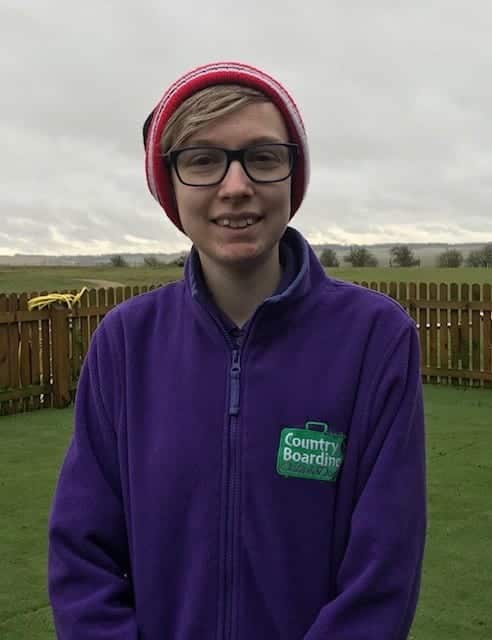 My name is Hayley, I have loved dogs my whole life and was lucky enough to start to work with them as soon as I left school. I helped out in dog training and agility which fuelled my love of working with dogs.
I then landed a work experience role within a dog day-care place, where I would spend my day caring and playing with over 20 dogs a day, it was an amazing experience to care for all of them and build a bond with each one! Whilst helping there I completed my Level 3 Diploma in Animal Management.
I started in October 2019 here at Country Boarding and I have loved every minute (even working in the great British weather!) It's never a dull day when you're working with dogs and I am also very lucky to be working within a great team.
Animal Care Assistant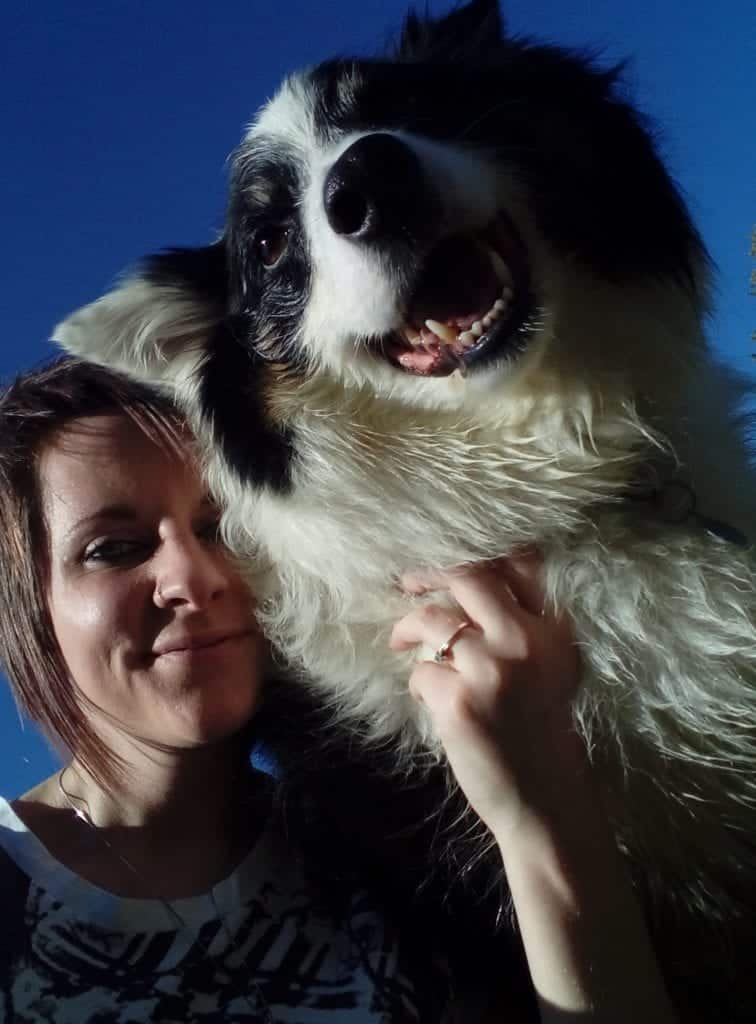 I grew up with a variety of pets and always knew I wanted to work with animals. I attended Shuttleworth College and gained a Diploma in Animal Management and have worked in kennels for 13 years.
As much as I love getting to know the animals and creating a bond with them, I wanted to do more so decided to go back to college and in 2018 I qualified as a canine hydrotherapist. It was such a rewarding experience, being able to care for dogs in such a different unique way and know I have done something to help them. I hope to further my studies and work towards full time in hydrotherapy.
Animal Care Assistant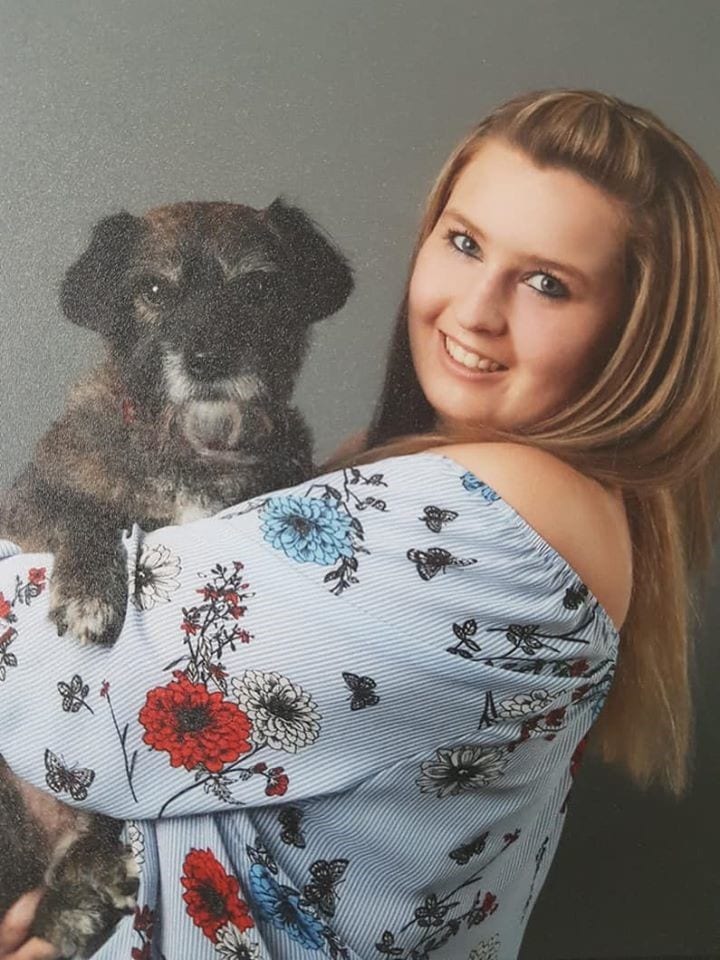 My name is Emily Taylor. I have always had a passion for animals, especially dogs, from a young age. Growing up, I had a wide range of pets to look after. Whilst still at school, I volunteered at Dog Star Training, learning agility and obedience. I then attended Writtle College in Essex where I studied Animal Welfare Levels 1, 2 & 3.
I have also completed several online courses in Dog Psychology. I have gained much experience working previously at a kennels in Essex, but now moved with my partner to this area.
I look forward to the future, settling down and making new friends both humans and my four-legged friends.
---
Animal Care Assistant p/t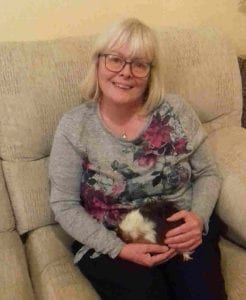 I recently took early retirement after 35 happy years teaching young children. Having always been a great animal lover I really enjoy working at Country Boarding one morning a week. I have been here for 3 years and my primary focus is with the cats.
When time allows I also help out with the dogs and love the opportunity to walk them in the unique dog park. It is lovely to watch them have fun as they play and socialise together. I also volunteer at Wood Green rehoming centre. They say never work with animals and children. I love doing both.
---
Animal Care Assistant p/t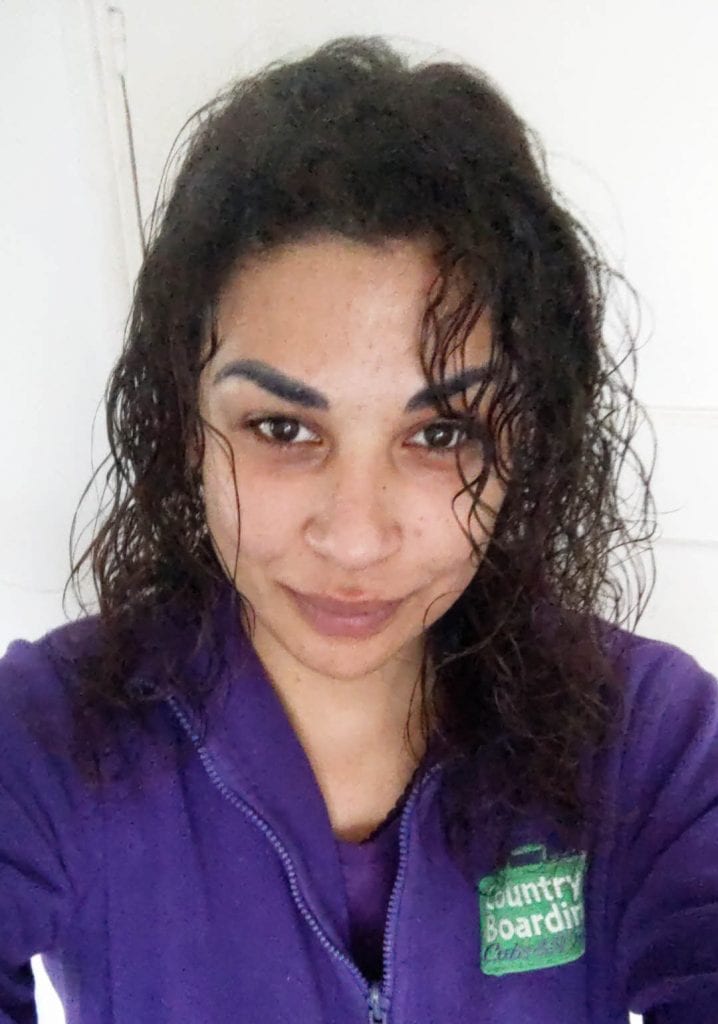 From a young age I have always had a passion for animals. I have a level 3 qualification in Animal Management and I am currently studying a foundation degree in Animal Science.
I started working as an Animal Care Assistant at Country Boarding in the summer of 2018 and haven't wanted to work anywhere else since. I love getting to know the dogs and cats that come to stay with us and I enjoy sneaking into kennels for a little cuddle whenever we get a few minutes spare.
Playdays Supervisor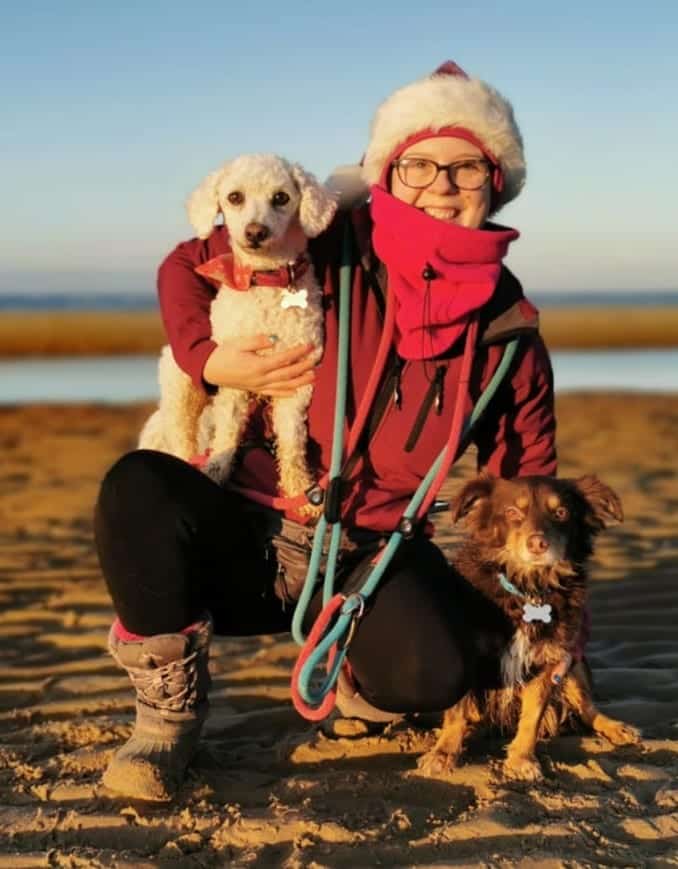 My first job when growing up was fostering hedgehogs, as well as looking after a variety of pets which our family had. As I got older rescued animals from around the neighbourhood. I have had dogs, cats, rabbits, guinea pigs, degus and birds. I currently own 2 rescue dogs and a cat.
I went to college and completed my Level 3 Animal Management and Level 3 Dog Grooming. As well as grooming, I worked at Oakland college as an animal care technician and a dog grooming teaching assistant.
I was given the opportunity to work as the Day-care supervisor at Country Boarding and my favourite thing about my job is watching the dogs develop and watching their personalities grow. I love seeing all their happy faces when I get to work.
Playdays Assistant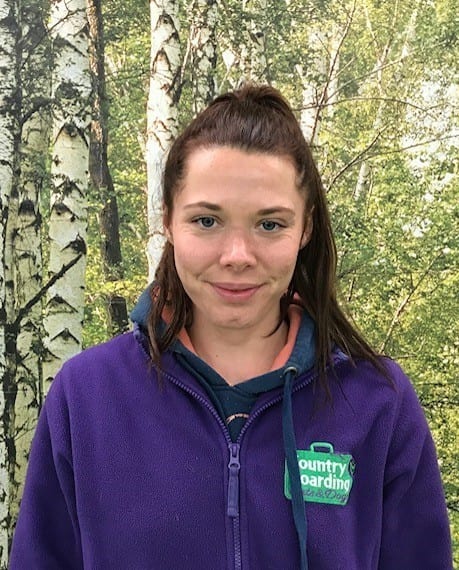 Working with dogs has always been a dream of mine, so I love working in the Playdays day-care. Spending time with all the lovely dogs is so enjoyable and rewarding. One of my favourite things is seeing the dogs arrive so excited to come and play with their friends. It's great to see them having so much fun and to watch them grow and develop.
Having completed my Level 2 in Animal Care at Country Boarding, I am now working towards a Level 3.

A lot of people say it sounds like the best job in the world, and I agree!
Playdays Assistant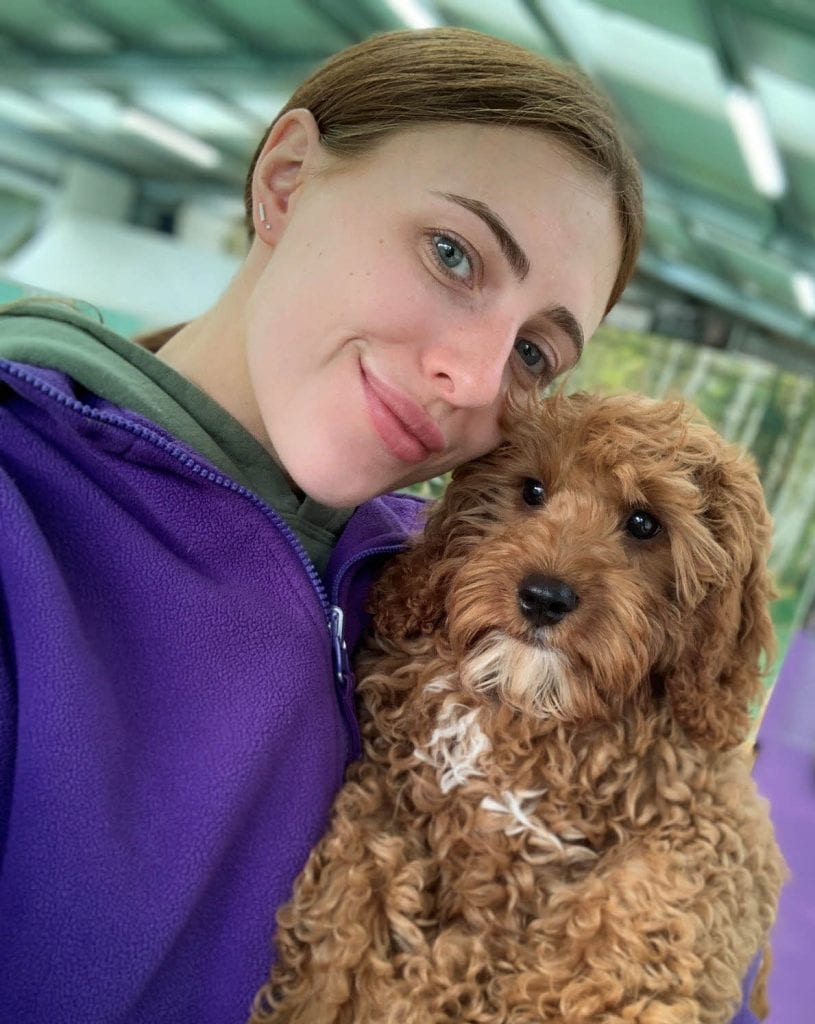 Having a qualification in Animal Management Level 3 Extended Diploma that I secured at Shuttleworth College, I now work in Playdays providing fun, love and care for all the dogs that get dropped off for either a full day or half day. I have always had a passion for animals, but dogs have always been a favourite of mine, just because of the companionship they offer.
Knowing that I am providing the best care I can give to your dog(s) makes my job worthwhile, treating them as if they were my own.
---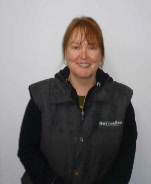 Hydrotherapist
I have owned dogs all my life, many different breeds little & large, but my passion is for Rottweilers. I currently own 4 and have had only one litter (from which I kept 2 pups) in the 20 years that I have owned this breed. I actively show my dogs at championship level, gaining a 1st and a 2nd at Crufts.
I previously worked at Country Boarding Kennels as a kennel maid then through natural progression and study, in August 2006, I passed my Diploma in Canine Hydrotherapy. I have since worked here on a part-time basis and I also work part-time at the local veterinary surgery in Baldock.
Hydrotherapist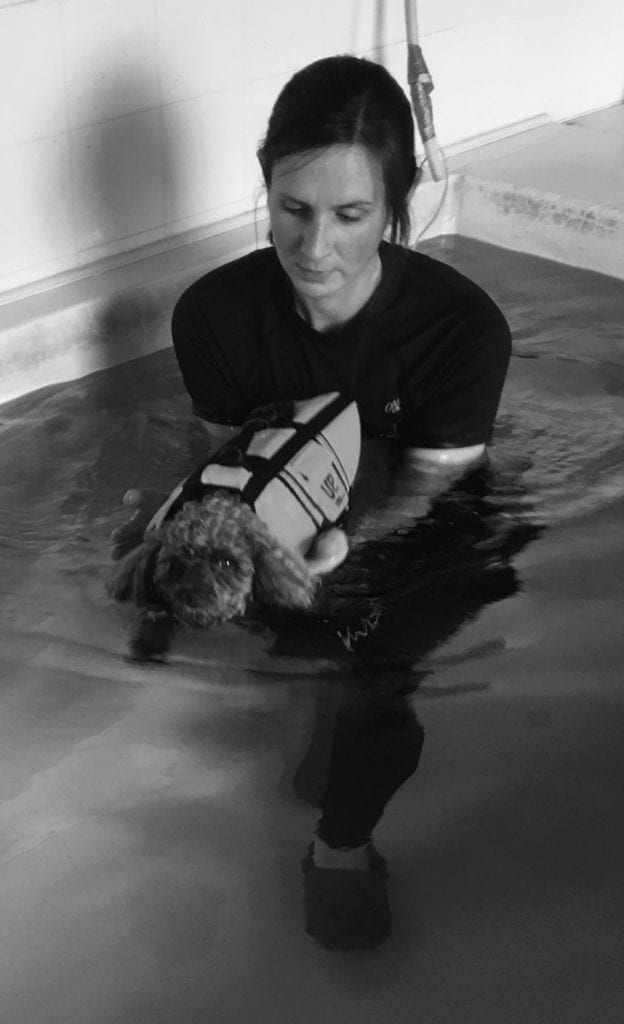 I have always had a love for dogs and when my own dog Bertie, my toy poodle had to have spinal surgery twice and regular hydrotherapy with amazing results that improved his mobility and happiness for life again that I decided to purse a career in canine hydrotherapy and discovered a passion for helping rehabilitate our four legged furry friends all because of him.
I completed my ABC Awards Level 3 Certificate in hydrotherapy for small Animals at K9HS under the guidance of Barbara Houlding in 2017 and then completed a further component the Level 3 Award in Aquatic Treadmill Therapy for Small Animals at Woozlebears in 2018.
---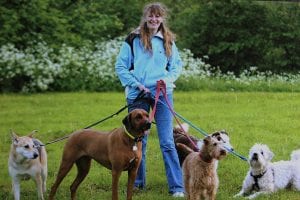 Puppy School Instructor
I started delivering training courses at Country Boarding for Cats and Dogs at the start of 2017. I am hugely impressed by the fantastic facilities CBK provide; classes can be run in or outdoors giving the best possible combination of environments for training.
I have around 30 years of experience in delivering dog training classes and have come across dogs and puppies in a large assortment of sizes, abilities and breeds. I am a member of the Association of Pet Dog Trainers (APDT 00218) and also hold a post graduate diploma in Companion Animal Behaviour Counselling from Southampton University.
I use common sense, reward based training and kind, fair and effective methods. Explanation of the what, why and how of what is being taught is key. I can also deliver clicker training when requested. My emphasis is on ensuring that each handler/dog partnership can achieve their objectives by tailoring advice where required. I get a real buzz from seeing the results of the training and the development of the relationship between dog and owner.
---
Walkadog Supervisor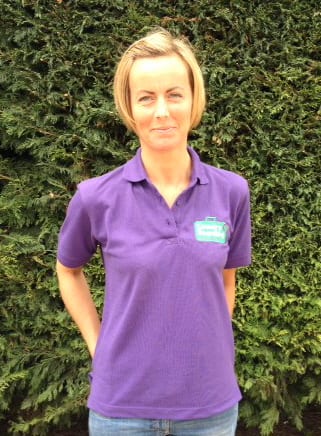 Having gained a degree in Graphic Design and worked in the hustle and bustle of London for 10 years, what better way to spend my time now than to be in the great outdoors with 'Man's Best Friend'….and lots of them! Yes, even the great British weather beats commuting!
I have been with dogs all my life and have taken my own Staffie through the Kennel Club Good Citizen Award Scheme. There is no better way to gain experience than to be hands on, and having worked at Country Boarding for Cats and Dogs for just over two years, I have obtained that by the bucket load. The only drawback? Getting too attached to your four legged friends and wanting to take them home with me….I'm not sure my dog would be too impressed if I did, or you for that matter!
---
Dog Walker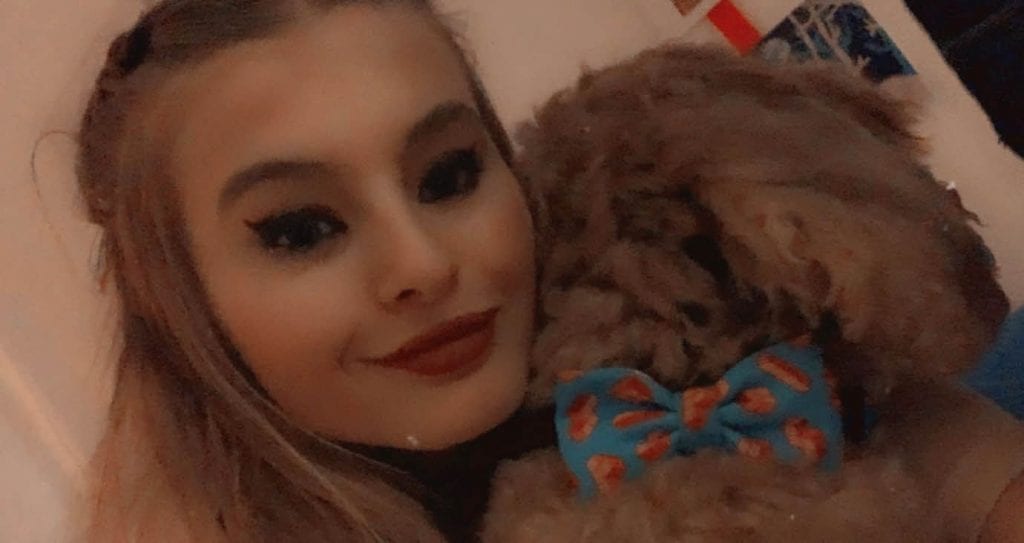 Having had animals my whole life I always knew I wanted to work with and around them. I started dog walking at the age of 15 up until I started working here. I am currently training at college to be a dog groomer and I absolutely love learning about dog behaviours and different breeds. My role here at Country Boarding is Dog Walker, driver and Paydays assistant in the mornings. I love the challenges that comes with working with animals, as much as the rewards and customer interaction!
---
Dog Walker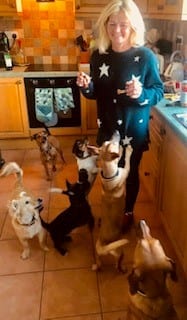 I have been involved with dogs and horses all my life and have worked professionally with horses as a livery yard owner. My love of dogs has led me to working with a rehoming charity as a foster mum for dogs/puppies awaiting their new forever home. This causes many tears both of joy and sadness when it comes to handing them over to their new owners but the satisfaction of doing something worthwhile for our little four legged friends is immense. This has led me to joining Country Boarding where I hope to continue helping to look after our clients both doggy and human.
---
Receptionist p/t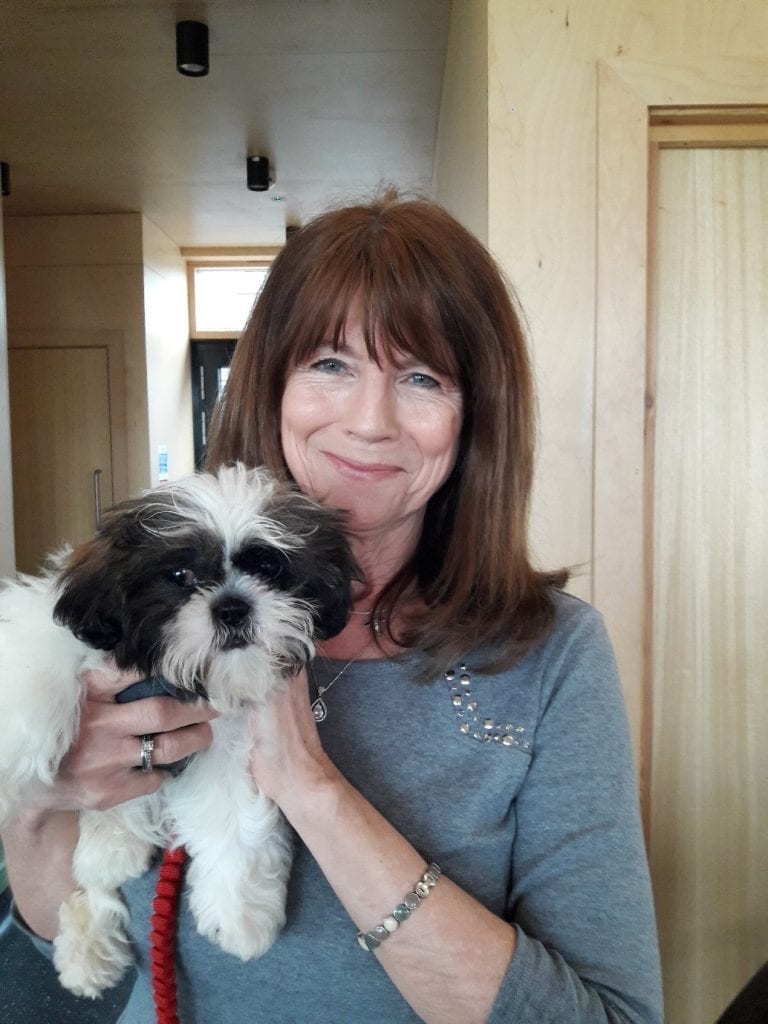 Before joining Country Boarding for Cats and Dogs, my work was mainly in retail but I've always loved animals from a very early age. Over the years I've owned two dogs and many cats; the latter finding me rather than the other way around.
Now working here in Reception, I have made many four-legged friends and learned much about different breeds, many of which I'd never heard of before. It's a pleasure to see how excited the dogs are to come into the kennels and the delighted faces of their owners when they come to take them home. I enjoy a visit to the cattery now and again to say 'hello' to the residents there and stroke them if they'll let me!
Receptionist p/t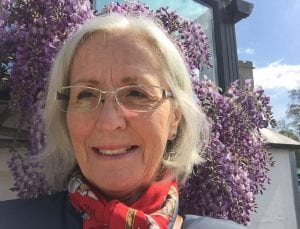 Most of my career spent in London as a graphic designer. Then moved to Kent and worked at Hever Castle as assistant ops manager for 13 years. Now in Hertfordshire to be nearer my granddaughter and currently working as receptionist at Country Boarding.  I love the animals and being part of a hard working team who care for all your dogs and cats.