Welcome to the community and charity page for Country and Boarding for Cats and Dogs. As a business, we believe strongly in supporting local communities and charities. We understand we have a responsibility to give something back to the communities and areas where we operate. With this in mind, we aim to have a positive impact on local communities and get involved in supporting charitable organisations and community projects where we feel we can make a positive difference. So, if you are a local charity or community run project and would like to work with us we would like to hear from you.
March for March Dog Walking Event
2023
Walk your way through March with your canine companion to help raise money for local and national charities. Every day this March between 11.00am and 12.00noon, if you are taking part in our March for March Dog Walking Event, you can join our daily group walk in our 15 acre secure dog walking field free of charge. You can sponsor one of our suggested charities or a charitable foundation of your own choice.Every small step you take and every pound you raise with your four-legged friend can help fundraise money for so many worthwhile causes. March is the 'pawfect' time for you and your dog to keep active at our secure dog park and make every dog walk count for people affected by conditions such as Dementia UK, Cancer Research UK, or Compassionate Treatment for MNGIE, plus many more.

We have suggested one national and one local good cause both of which are particularly close to our heart.

National – Dementia Dog Walking ChallengeIt is estimated that by 2025, there will be over one million people in the UK with a diagnosis of dementia. Join in the Dementia UK dog walking challenge and count the miles to help families facing dementia. See link here to take part.

Local (Royston) – Compassionate Treatment for MNGIELocal teacher, Verity Grainger has MNGIE, a rare degenerative genetic disorder with only 200 cases reported world-wide. It affects all areas of her life and currently there is no treatment nor cure – her sister Gail's death in 2021 is a constant reminder. She continues to teach in Royston and enjoy family life with her husband, son and dog. They are looking to raise money to set up a London-based clinical trial which would enable her missing enzyme to be replaced. They have raised 1/3 of the £500,000 needed in a year, but still need more. Details can be found on:www.justgiving.com/crowdfunding/compassionate-treatment-for-mngie?utm_id=1&utm_term=W5yPw3RVG

Note: Do make sure to call us on 01462 742658 before coming for your first group walk when we will assess your dog's temperament. Your dog must be have current vaccinations plus Kennel Cough vaccination.
Hitchin Initiative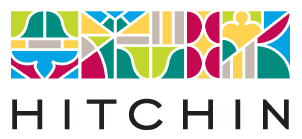 We have been proud to be subscribers and support Hitchin Initiative for many years and all the great work it does to help make Hitchin a great place to live, socialize, work and do business.