This is a quick introduction to who we are and what inspires us get up each morning. We are always happy to meet you when you visit.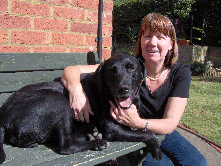 Kennel Director
Ever since I can remember I have been interested in and fascinated by animals – cats, dogs, horses, cows, chickens, etc. However, it is only recently that I have worked with dogs in particular when I started my own dog walking business in 2009. Since acquiring the kennels, I found it difficult at first to adapt to the world of kennel dogs and cattery cats but it is also very rewarding and I am very much enjoying being with the animals, even when the weather turns out less friendly. I am passionate about making further improvements to make our animal guests happy and at ease. If I have any spare time, I love socialising with friends and family and enjoy occasionally horse riding.
---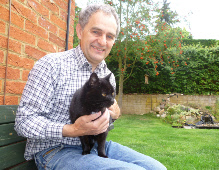 Financial Director
I grew up in Ireland and our family always had cats and dogs at home. When we had our own children in Hitchin, we enjoyed looking after our own menagerie of animals. I was a school teacher in Hertfordshire schools for many years and I found there are similarities in educating children and caring for animals. Provided they are happy and thriving, their owners/parents will also be happy! That is my satisfaction.