Take a look at some links about our site.
Zminkowska De Boise Architects designed our luxury VIP kennel block and new reception building. This article from Architecture Today explains how the reception concept developed –http://www.architecturetoday.co.uk/dogs-digs
We have been winners of the Pet Industry Federation prestigious Kennel of the Year Award 2020 and finalist in 2015 and 2015 – http://www.petcare.org.uk
We have a 5 Star rating from North Hertfordshire District Council – https://onlinepp.north-herts.gov.uk/registers/index.html?fa=licence_register
Hertfordshire Local Enterprise Partnership (LEP) supported our application for grant funding our expansion project in 2017. This video outlines our journey through the project –https://www.youtube.com/watch?v=KvgKQyYWWN8
We have been voted Best Cat and Dog Boarding Kennel – Hertfordshire 2018 by Lux Life Magazine. See our award here!
We are p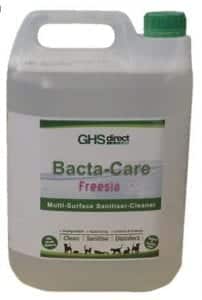 leased to endorse Bacta-Care Surface Sanitiser-Cleaner which we use to maintain our high standards of cleanliness. This 'Cruelty Free' product is supplied by GHS-Direct, from whom we have purchased for the past seven years. You can buy this concentrate for yourself in our shop and save £6.00 carriage. Available in Cherry, Lemon, Freesia, Lavender and Bubblegum at £17.50 – 5 litres. Other items are available at https://www.ghs-direct.com