When your pet's coat is getting unmanageable, whether by length or dirt or even odour, we offer dog baths, clipping, stripping and further grooming such as nail management and ear cleaning. We cater for all shapes and sizes, so bring your dog to meet us today.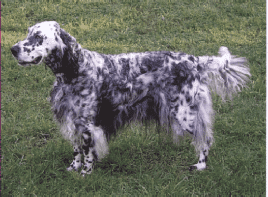 Our dog grooming parlour and spa serving Stevenage, Hitchin, Letchworth, Royston & the surrounding villages in Hertfordshire is open for bookings.
Where Pet Lovers Bring Their Four-Legged Friends for Pampering
Bring your dog to relax and enjoy a day of pampering; our grooming service puts your pet's welfare first and we make sure each pet is treated as they require. We ensure a calm and safe environment where our loving professionals can groom your dog.
How Much Does Dog Grooming Cost?
Our full dog groom includes: –
Wash, blow-dry, cut, nails & ear cleaning
Bath and blow-dry
Hair and nails trimmed
Ears and eyes
Evening primrose conditioning spray applied to coat
We cater for every size of dog, but as the size increases, so does our workload! Prices for your pet will depend on their size:
Small – £42.50
Medium – £55.00
Large – £63.50
X-Large – £82.00
Baths which excludes clipping start from £22.50
Additional Charge – Our tariff applies to dogs which are regularly groomed. In cases where a coat is matted or difficult to trim an additional charge of £19 will be applied (as this usually results in an extra 30 minutes' work).
What Happens During a Dog Grooming Session?
Once you have called and booked your dog grooming session with us, this is how your time with us will pan out:
On arrival, you can meet with our groomer to discuss your dog's grooming requirements.
In the grooming parlour, your dog will be bathed and shampooed in a shampoo that is suited to your dog's skin and coat requirements.
Your dog's coat will then be dried under a dryer which also removes any dead hair.
We will then brush out the coat, ready for your dog's trim.
Your dog's coat will then be cut or clipped or both by our expert groomer, depending on their requirements.
To finish off, we will trim your dog's nails and clean your dog's ears if needed and spray the coat with a conditioning spray.
Your dog will then be ready to collect!
Most breeds will take up to two hours for a full groom.
Locations Our Dog Grooming Services Cover
Country Boarding for Cats and Dogs have been providing friendly and professional dog grooming services for the Hertfordshire, Cambridgeshire and Bedfordshire area since the 1950s. We operate in and around Stevenage, Hitchin, Letchworth, Baldock, Royston and Biggleswade. Our friendly staff are waiting to receive your call.
Call 01462 742658 for more information about our dog grooming services for the Hertfordshire area and book an appointment today.