Our boarding facilities have been inspected by North Hertfordshire District Council and awarded a 5 Star rating for 2019.     

Boarding your dog at our dog boarding kennels in Hertfordshire is simple!
Call 01462 742658, send an email or use our booking request form and let us know your requirements. (Your details will then be stored to make future bookings even easier)
Pay a deposit over the phone by card
We will send you an email acknowledgement and your booking is confirmed.
Impor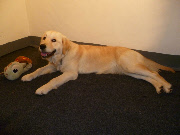 tant – Your dog will require the recommended vaccinations plus Kennel Cough vaccination at least 14 days before he/she is boarded with us.
Other things you might like to consider
Choose from a VIP suite or a standard kennel
Single dogs will have their own accommodation – multiple dogs can share
Choose from our list of popular food or bring your own if you prefer
During colder winter months, request to have a heat lamp on
You can give permission for your dog to be exercised with other compatible dogs
Your dog can be walked in our 15 acre fenced Dog Park in Hertfordshire on or off lead, individually or in a group
We can make transport even easier for you by collecting your dog and delivering it back to your home
Our VIP Luxury Dog Boarding Kennels Hertfordshire
For the more discerning owner, our 10 VIP suites offer ideal facilities to allow you to pamper your pets even more while they are on holiday. Built to domestic standards, with under-floo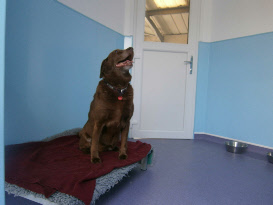 r heating and a private garden with AstroTurf, our VIP suites are cool in the summer and warm in winter, and offer a quiet and relaxed atmosphere for a single dog or groups from the same family.
Watch the video to find out more. . .
Place a booking request online, email or call us on 01462 742658
Our Standard Kennels
All our standard Hertfordshire dog boarding kennels are of masonry construction and comply with local authority licence regulations.
Most kennels are considerably larger than the minimum size requirements. There is access to a generous outside run through a pop-hole which is protected by a draft-proof curtain.
All your dog's important details are located outside its kennel.
The outside run is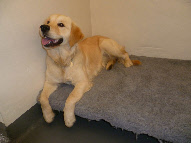 accessible during the day. (The runs for small dogs are covered under a roof for extra protection).
You can bring a favourite toy if you wish.
Standard raised bed with fleece mat.
For more information about our dog boarding kennels in Hertfordshire, call us today!