Country Boarding for Cats and Dogs is located on the Bedfordshire border, providing dog training, a cattery and boarding kennels for your four-pawed friends.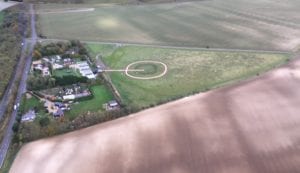 Dog Training Just over the Border
Are you searching for dog training classes local to Bedford with expert trainers offering years of experience? Then you are in the right place. Our team of trainers use positive training methods, including verbal praise and toys to encourage positive behaviour. We have a range of different classes and courses, including one-to-one assessments and home visits. We always provide helpful feedback to develop and grow your dog's progression.
Our puppy training course will teach your puppy basic obedience and toilet training; the course lasts for six weeks with a one-hour weekly session.
Cat Boarding, When You Need It Most
Are you planning a trip or a holiday? Our cattery close to the Bedford area offers the perfect stay for your cat while you're away. Whether you have one cat or more, we can provide safe accommodation and the best possible care. In the winter months, you can also request a heated bed to ensure your cat is as comfortable at our cattery as they would be at home.
Boarding Kennels near Bedfordshire
Our boarding kennels offer a home from home environment for your dog. If you are looking for quality kennels near the Bedford area, book with confidence and trust in Country Boarding for Cats and Dogs. We offer two types of accommodation, our standard boarding kennels and our VIP kennel suites for added luxury. If you have a group of dogs that you would like to be housed together, then that is no problem either! Choose from our dog day-care service or a longer stay with our dog boarding. Your dog will be walked in our spacious fenced dog parks for ultimate safety and security. Choose for your dog to be walked in a group or on its own; we can tailor everything to your requirements!
Our Other Services
We also offer other services here at Country Boarding local to the Bedford area, including our dog grooming service available at our dog parlour & spa! Or if your pet requires aftercare treatment from injury, a session in our dog hydrotherapy pool with our experienced physiotherapist and hydrotherapist might be what they need.
For any further information or queries regarding our dog training, boarding kennels or cattery Bedfordshire services, please feel free to get in touch by calling us on 01462 742658.