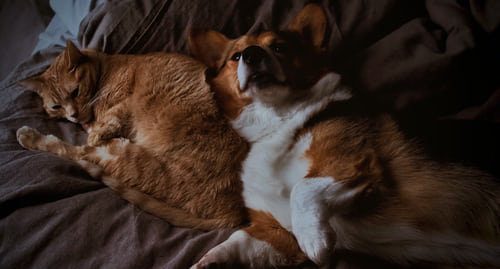 It was recently reported that many British travel agents and airlines were documenting a 150 % rise in bookings on the very day Covid test requirements were officially lifted across the UK. Pet owners eager to get away from the UK and escape the January and February winter months – after many months of Covid restrictions – are now rushing to choose holiday destinations that were once red listed.
British Airways Holidays have witnessed an increase of nearly 400 % in website searches for many popular destinations now being removed from the red list. Now that Covid test requirements will soon be officially lifted, if you are interested in boarding your cat or dog, then you may want to book in advance to ensure your pet's place.
Start Planning Early
For many pet owners, organising care for their fury companions is one of the most crucial parts of planning a vacation. Our boarding kennels are often booked up months in advance, especially for the holiday periods, so, it is always advised to start planning early to ensure you can book your pet in to a suitable kennels or cattery during the dates you wish to be on holiday.
Licensed
Before you book in advance, it is important you choose a dog boarding kennel and cattery such as Country Boarding for Cats and Dogs that is licensed. All pet boarding kennels must be licenced by their local authority and should display a certificate to prove this. They also are awarded a Star Rating by the Licencing Authority and we have been awarded the top 5 Star rating.
Visit the Boarding Kennels
If it is your first time boarding your pet, then you should visit the boarding kennels or cattery before you go on your holidays. Finding the right kennels for your pet is very important. A visit will allow you to see the facilities and give you the chance to ask any questions you may have regarding your pet and their boarding requirements. The kennels or cattery should also be happy to answer any questions you may have via a telephone call or through email.
Board for a Short Period
A great way of introducing your pet to a new boarding kennel is by boarding them for a short period such as a weekend before you decide to leave them for longer. This can help them get used to their new environment and settle in quickly.
5 Boarding Steps
If you are interested in boarding your dog or cat with us, then follow these five simple steps:
Your pet will require the recommended vaccinations plus Kennel Cough vaccination at least 14 days before he/she is boarded with us.
Call 01462 742658, send an email or use our booking request form and let us know your specific requirements.
Pay a deposit over the phone or on-line by card
We will send you an email acknowledgement, once your booking is confirmed.
We will look forward to welcoming you, and your pet to our family!
Closing thoughts…
Hopefully you found this article helpful. By booking your pet in to a suitable kennel in advance this will ensure that you both look forward to a lovely holiday. At Country Boarding for Cats and Dogs we have over 30 years of experience providing a friendly and professional dog boarding and cattery service for the Hertfordshire, Cambridgeshire, and Bedfordshire regions. Call our friendly team today on 01462 742658 or send us an email at office@cbkennels.co.uk. We look forward to hearing from you.