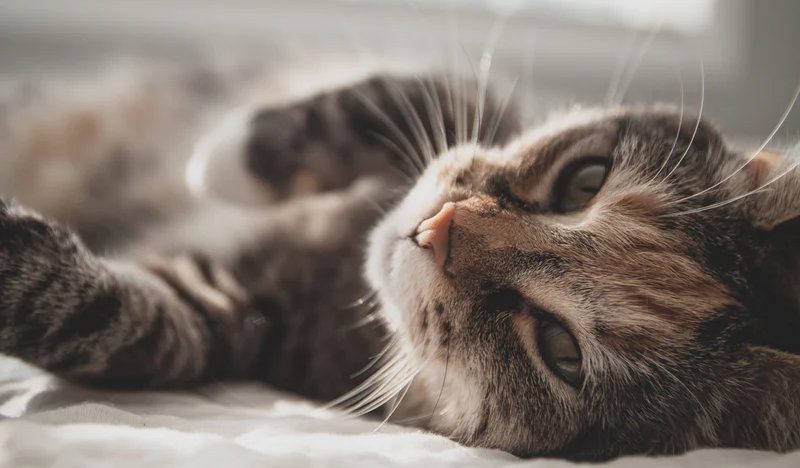 Are you looking for a suitable cattery but just need a bit more information? If the answer is yes, then this article will hopefully help answer any questions you may have around cat boarding services. At Country Boarding for Cats and Dogs we have highlighted five benefits of cat boarding. Enjoy!
Professional Care
Our leading cattery is run by experienced and trained members of staff who care passionately about the wellbeing of every cat that stays with us. Our staff endeavour to create a safe, loving, and calm environment for your cat by removing any stress they may have while you are away. It is crucial that your cat receives the proper care it needs and that is why we have invested in building up a professional and trained team of cat lovers to work here.
2.Regular Interaction
While cats are generally very independent, they can also love interaction and companionship. By boarding your cat in our luxury cattery, you will make sure they are provided with regular interaction by our caring and attentive staff. Ensuring that your cat has regular attention by loving members of staff is especially crucial for felines that are susceptible to separation anxiety! One of the advantages of cat boarding is the peace of mind you will have knowing that your cat is being looked after while you are away!
3.Proper Exercise and Nutrition
Cats require exercise and nutrition for a healthy and happy life. As a leading cattery, our spacious facilities enable your cat to get plenty of exercise time and we provide them with a nutritious food plan or you can provide their normal foods should your pet need them.
4.Certification
As a leading pet boarding service our cattery is licensed by our local authority, and we are also insured for looking after all cats that come into our care. All professional catteries should have a license and provide a certificate if asked. We have been visited by the local authority licensing officer who awarded us 3-star rating for our cattery.
5. Safety
We pride our cattery on being safe and secure. All professional catteries should be built with cat safety in mind. Our custom-built cattery is located within our spacious grounds and is designed to make sure each cat is safe, calm, and comfortable at all times, during their stay with us.
Closing thoughts…
Did you find this article helpful? Hopefully this article helped to answer any questions you may have of had regarding cat boarding and catteries. If you are interested in boarding your cat with us, we would love to hear from you. Country Boarding for Cats and Dogs have been providing a friendly and professional cattery service for the Hertfordshire, Cambridgeshire, and Bedfordshire area since the 1950's. We operate in and around Stevenage, Hitchin, Letchworth and Baldock. Our friendly staff are waiting to receive your call. For more information about our luxury cattery in Hertfordshire, or if you want to come and look around first, call us on 01462 742658.