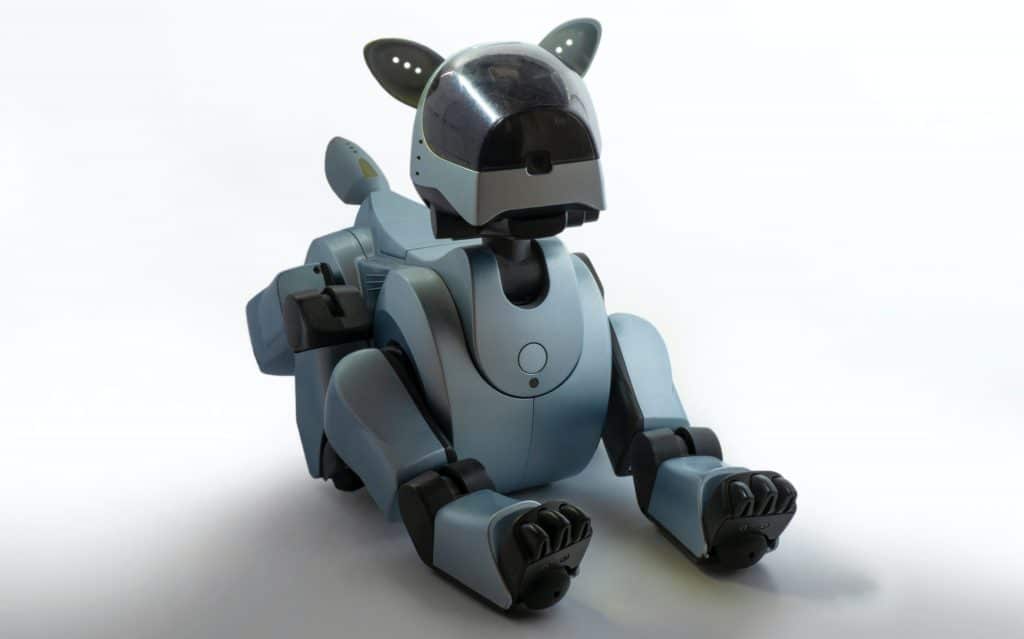 In our previous article, we highlighted how robotic therapy pets can benefit an adult's physical and mental health, especially those living in care homes who have been diagnosed with either Dementia or Alzheimer's disease. But robotic pets have also revolutionised the interactive and educational toy market for children. Today, robotic toy dogs have lots of benefits for children and can help them to develop their problem solving, communication and linguistic skills. At Country Boarding for Cats and Dogs, we have researched the market and highlighted three of the best robotic toy dogs available for children that can provide companionship and help positively impact their physical and mental development. We hope you find this article helpful.
1. Dimple DC13991 Interactive Robot Puppy
Main Functions:
Manually controlled
Includes multiple songs
Dances
Sings the alphabet
When it comes to the best interactive robot dog toy for children for 2023, we feel you cannot get better than the Dimple DC13991 Interactive Robot Puppy. The interactive toy is incredibly easy to use and can be manually controlled to either sing, dance, or even speak to your child providing hours of family entertainment.
This robot dog toy is hugely popular with many parents and teachers as it comes with lots of educational features, helping your child learn the alphabet, improve their memory, and develop their linguistic skills. Another great feature is that it does not need batteries and can be easily recharged through a power cable.
Main Functions
Audio controlled with several commands
Realistic puppy sounds and head movements
Dances and plays music
Does your child enjoy dancing and singing? If so, then Fisca's Remote Control Dog will provide hours of family fun. The toy is interactive and has many advanced features that include audio recognition where your child can use voice commands to control the toy. One of the robotic toy's best interactive features, is its ability to make adorable realistic puppy sounds and head movements when you stroke or tickle its chin.
Although this toy is aimed at small children, adults will also enjoy the inbuilt training features available. For example, many adults can have fun programming new commands and seeing the robot dog progress as it develops new tricks and behaviours over time.
 Main Features:
Manually Controlled
Touch-sensitive
Eyes light up and change colour
Are you looking for a relatively affordable interactive robotic pet dog for under £50? If yes, then look no further than the Hi-Tech Remote Control Robot Dog. This model has scored very highly with families that have small children. Similarly, to the two toys above, this product is remote controlled and can be manually operated via a handset from as far as thirty feet away. This robotic toy dog is also touch sensitive and responds immediately when stroked or handled by having its eyes light up and change colour. If your child loves performing and dancing then this robotic dog is a great choice as it interacts with the whole family by hysterically singing, dancing, and barking.
It also has great educational benefits for your child as they can record songs, programme new tricks and commands and bond with the toy as they progress with their dog training. Compared to other more expensive robotic toy dogs, this model is fantastic value for money and costs less than fifty pounds on Amazon.
Lastly…
Similarly, to real life pets, robotic toy dogs can help positively impact the emotional, mental, and social health of many children. Robot pet dogs can also provide children with company, comfort and joy and help to reduce any feelings of stress and anger they may experience. Studies have found that robotic toy dogs can also help stimulate the social interaction in families between adults and children and can be used as a conversation starter to help develop a child's language skills.
However, there are many things a robotic pet dog cannot do when compared to a real-life one. For example, you and your child may have trouble taking your robotic toy dog on a long walk at a secure dog park – especially if it rains – or playing the game, Fetch! However, robotic toy dogs can help teach children how to use interactive technology in an enjoyable and engaging way and provide lots of fun for the whole family.