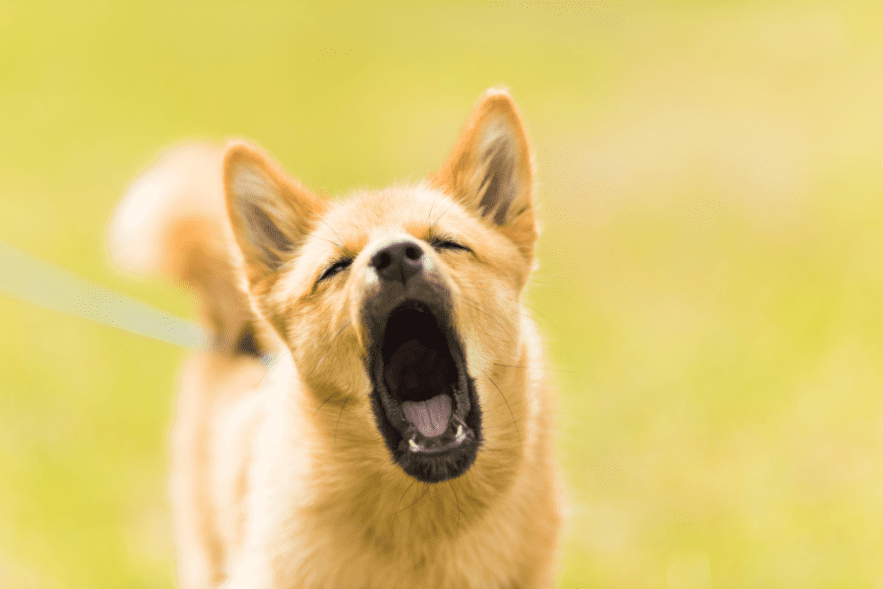 Before we get into training techniques, it is best to get one thing straight – dogs are going to bark. Unless you are going to be the proud owner of a Basenji, bred from stock that originated in central Africa, one of the only known dogs to not be able to bark, there are going to be times where your pooch barks. It is in their nature, and to expect your dog never to bark is being unreasonable.
What is not unreasonable, however, is wanting to train your dog to control or reduce its barking. Whether it is to save your ears, the neighbours' ears, from others mistaking barking for aggression or another reason, there are techniques you can follow to keep your dogs barking controlled.
Another thing to know initially is that the longer your dog has been barking, the harder it is going to be to train it out of them. So get ready to be patient with your pet. Consistency is vital; if your dog is getting mixed messages from you, your family or extended carers, then they are going to become confused. When you are training a dog, no matter what it is, having consistency from everyone that comes into contact with your dog is best. Raising your voice and shouting over your dog to quiet them might be a short term solution, but it will not remove the reason for your dog's barking. It is the reason that they are barking that you need to understand before you can effectively train them to stop doing it. But trying to be the most prominent voice in the room your dog is going to find any commands harder to understand and might think you are joining in. Try the following techniques and give them time to have an impact.
Remove the Motivation for Barking
If your dog is barking out of the window frequently, or when they are in the garden, try to remove their motivation for barking. For instance, close the curtains until they stop, and then praise them when they do. Similarly, if they are barking in the garden, bring them inside (this will require a level of recall that will need to be embedded prior). Once they come inside and stop barking, praise them and give them a fitting treat.
Removing their motivation and praising them when they stop barking could work well in getting your dog to understand you appreciate it.
Ignore your Dog Until They are Quiet
While this can come across as just ignoring the issue altogether, ignoring a behaviour you are not happy with is much better than getting angry or aggressive. You want to instil an understanding and trust within your dog. If they are rewarded when they cease barking, the positive reinforcement will begin to make an impact on their behaviour until you no longer need to reward them.
This tactic can be trying if your dog barks for a very long period it can be very difficult not to shout out. If you find yourself at breaking point, try removing the dog's stimulus or make them move away from the situation that is making them bark.
Desensitise them to Barking Stimulus
If you find that certain stimuli is making your dog bark time after time, teaching them to relax when this stimulus occurs in an option. If it is people walking past your window, for instance, get a friend to do this, and reward your dog each time they ignore them. If every time people get within a certain distance, your dog barks, have your friend approach slowly and reward your dog for taking no interest at each instance. This will not be resolved in one go, and repetition and consistency are key here.
The same type of training goes for sounds that set your dog off, try recording these sounds on your phone. Play them, but increase the volume each time. Each time you play the audio, and if your dog does not bark, reward and praise them.
Teach Them an Incompatible Command
Another technique you could try is teaching your dog a command that is incompatible with barking. Barking can be a protective, dominant, attention-seeking or fearful reaction. If, for instance, your door bell goes and your dog is barking, teach them a counter-intuitive command like returning to their bed, or lying down. When your dog follows these commands reward them, but only if they stop barking.
Remaining calm while you give commands and not appearing to be in a fluster will also help your pet understand and eventually reciprocate the calm of these operations. If every time you answer the door, you are running or fumbling; your dog may learn the wild nature of an entrance to your home and act up.
Calmly request they follow another command, answer the door and reward them when they are quiet.
Do Not Turn to any Shock or Bark Collar
Do not be fooled into thinking that bark collars, or worse, shock collars, are an answer to the problem. If anything, these collars add another obstacle to the situation and are highly likely to make an anxious dog worse. When dogs bark, there is a reason. If you learn the reason and aim to tackle it, you will be doing far better than a collar which looks to distract or scare the dog out of what it will feel is a natural response.
Dog and Puppy Training When You Need it Most
If you have tried all the above techniques and none of them is working, it may be that your dog needs some help with their behaviour. It could also be that you need to learn how dogs behave and your place in helping the control that. Contact Country Boarding today, our friendly and professional staff are here to help with dog and puppy training. We can visit, or you can come to classes.
Any questions? Get in contact today to further discuss your needs. Or, directly call us from a mobile.