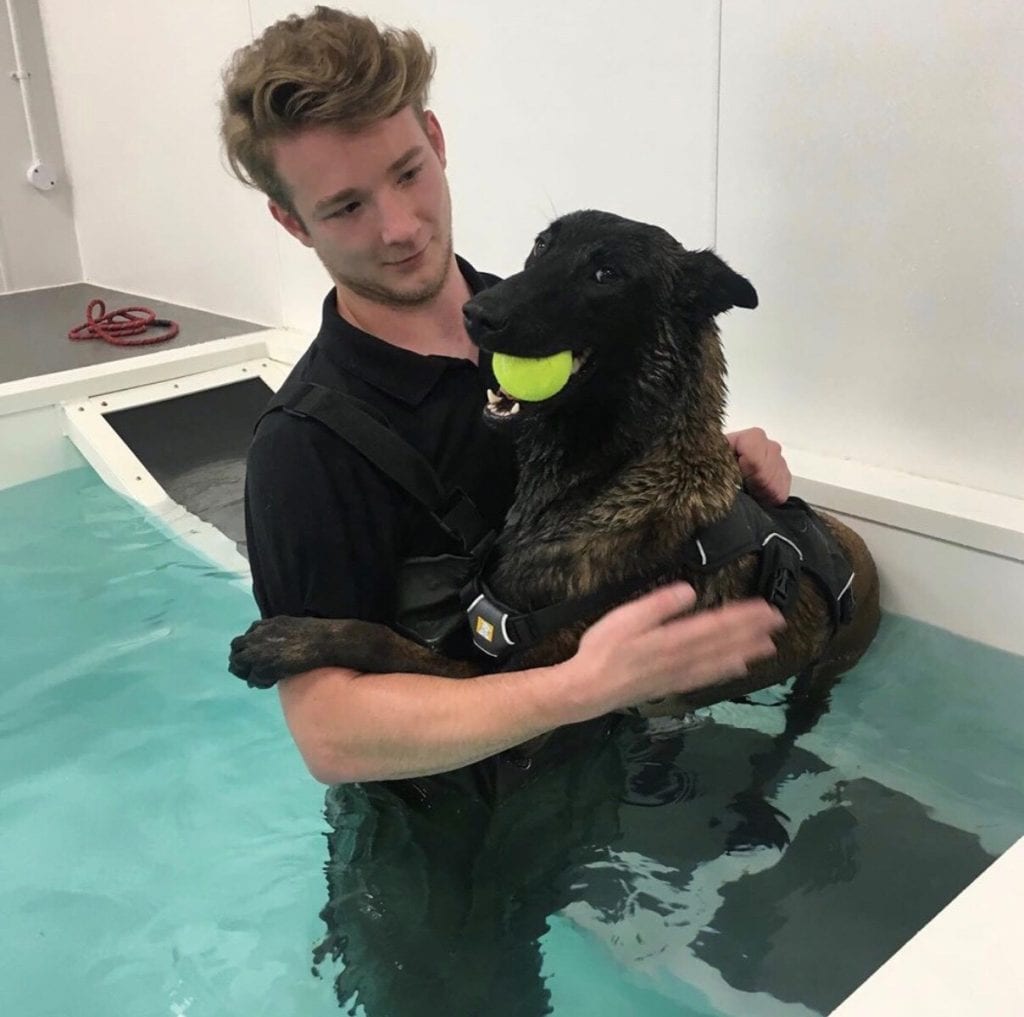 How physiotherapy and hydrotherapy can help your dog?
Physiotherapy and hydrotherapy can benefit dogs with a multitude of different conditions including but not limited to:
Arthritis
Hip and elbow dysplasia
Cruciate ligament injuries
Hind limb weakness
Back and spine issues and paralysis
Rehabilitation following surgery
Gait abnormalities
The main ways that physiotherapy and hydrotherapy help these conditions is reducing pain and muscle stiffness whilst increasing joint mobility and muscle mass.
How does a physiotherapy session work?
During an initial assessment a thorough history will be taken from the owner to give the therapist an understanding of the reasons the dog has been referred. Following this an assessment of the dog's gait, joint range of motion, areas of pain, muscle mass and state will take place. Also, in the initial assessment, treatment of any issues identified will take place, using both manual therapies, such as massage, and electro-therapies, such as light therapy.
Following this, a rehabilitation and hydrotherapy plan will be set out and implemented. This includes a bespoke home exercise plan for the owner to carry out at home between visits.
How does a hydrotherapy session work?
Again, the start of every hydrotherapy session will start with a gait assessment and conversation with the owner about how the dog has been since their last visit. Next the dog will be put in a harness and showered before they get in the pool.
A therapist will be in the pool with the dog at all times. They will carry out massage on any areas of tension identified. They will also aid and evaluate the way the dog swims so that they get the most out of the session.
After the session, the dog will be washed, showered and dried.
How do I book my dog in for physiotherapy and hydrotherapy?
To book your dog in for an initial assessment, please contact our veterinary physiotherapist, Tom Day, on 07980 431726 or email us at office@cbkennels.co.uk.
We will collect your details as well as information about the dog. We will also send a referral form to your veterinary surgeon on your behalf.