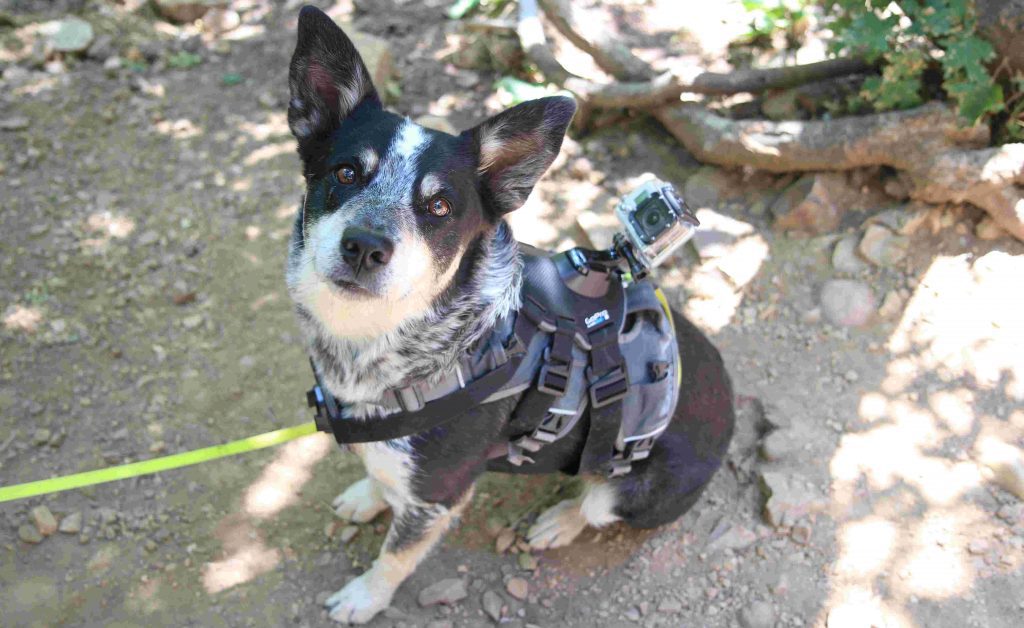 Digital camera technology has come a long way in recent years. In fact, image creation has advanced faster in the last twenty years than it had done in the previous two centuries! Today, pocket sized digital cameras are capturing the world around us in stunning 4k resolution, enabling millions of people to document their lives for the world to see.
But it is not just humans who are digitally capturing their daily lives. Thanks to the GoPro digital camera, our canine companions are also recording the world around them and broadcasting the footage to interested audiences around the globe. As a result of the accessibility and advancement of digital camera technology, many dog walkers are discovering how their four-legged friends view the world by investing in portable canine video technology such as a GoPro. But how do I use a GoPro on my dog walk? At Country Boarding for Cats and Dogs , we have answered this question by giving six useful tips on how to use a GoPro with your dog. We hope you find this article helpful!
Firstly, what is a GoPro and how can it be used for dogs?
A GoPro is a versatile, compact, and highly robust action camera that can be fitted to a person's head, helmet, bike, or surfboard to help capture and record captivating action photos and videos. GoPro has also launched a dog harness with a camera mount and introduced a canine camera – the GoPro Hero 9 Black – created specifically for dogs to capture the world from their point of view.
Six Things to consider when using a GoPro with your Dog:
1. Harness
When it comes to purchasing a GoPro camera for your dog, investing in a comfortable harness is crucial! GoPro offers a compatible canine friendly harness, but it has received mixed reviews regarding its stability and efficacy. Initially, when fitting a camera to your four-legged friend via a dog friendly harness, it is important to remember that neither item should impede on your dog's mobility. Your dog must always feel comfortable when out on a dog walk and not feel restricted in any way. When fitting the harness on to your pet, you must ensure that your dog is able to move freely and that the straps of your harness do not go across any of their joints restricting their movement.
In addition, allow your dog plenty of time to get used to their camera and harness. Patience is key! Fit the camera and harness on to your dog for short periods of time and always monitor your dog's emotions to gauge how they are feeling when they are wearing it. By taking your time and gradually introducing the camera and harness to your dog, they should slowly get used to the new experience of walking with a GoPro when out on a walk.
2. Practice Makes Perfect
If you want to attach a GoPro camera onto your dog, then be prepared to edit through a fair share of unusable footage. This is because your dog will naturally move their head and limbs when on a dog walk especially if they are exploring new trails and smells at the local dog walking park or woodland. If a camera is attached to them, then this may result in lots of footage taken of the sky, close ups of trees and other random recordings that are often unfocussed and blurry. It is not uncommon for dog walkers to spend time after their walk, sitting down and editing a lot of the footage. However, part of the charm of using a GoPro on a dog walk is the authenticity of getting a natural unedited window in to the world of dogs. However, the more practice you get from using your GoPro the more comfortable you will become editing the footage and using the device. But carry on familiarising yourself with the camera and persevering with it as the rewards are massive.
3. Higher Frames Per Second
One of the many benefits to using a GoPro is that you can choose to record your videos in many distinct resolution settings. Although your GoPro camera can be set to record at a high resolution of 4K, when attached to the body of a sprinting dog, the footage is often unwatchable.
Many GoPro enthusiasts have recommended using the video mode to film at a higher frames per second setting, usually around 720 x 240. This will help to reduce footage affected by frantic camera shaking.
4. Editing software
The beauty of using a GoPro, especially on a dog walk is that it is incredibly easy to use and so you do not need to be professionally skilled to shoot great looking videos. However, there are many benefits to learning editing apps and programmes that are available online for GoPro beginners.
For example, Microsoft Hyperlapse uses fantastic stabilisation technology to generate silky timelapses from shaky stock footage. There are lots of free easy to to use video editing apps and software available online to GoPro customers, so research the market and always look at the customer reviews before trialling. The most important tips many users need to know, is how to either cut their video into bitesize clips and how to tweak the speed of their film for slow motion effects. There are also lots of great YouTube videos providing great free tips for beginners so make sure you check these out when you begin using your digital camera.
5. Share your Footage on Instagram
If you have an Instagram account, then you will be happy to hear that you can now add your GoPro photo and video footage of your dog walks directly to your Instagram story from the GoPro App.
The GoPro App/Instagram Stories feature works as follows:
Choose your photo or video in the GoPro App, then click on Share and then on Instagram Stories
Crop your dog walking video to display the specific footage you want to show
Next share your GoPro video to your Instagram Story, or with your friends, family and loved ones through Instagram Direct
6. Using your GoPro Camera for Facebook Live
Facebook Live is a popular broadcasting feature that allows its users to live stream videos when logged into their account. Initially launched in 2016, Facebook Live is a feature that enables people to connect and directly communicate with their followers in real-time when they broadcast live videos. Once Facebook users have finished broadcasting, they are able to see their recorded footage within Facebook's timeline feature.
Steps to Using GoPro for Facebook Live:
To begin using GoPro Facebook live you must firstly connect the live streaming video feature with your GoPro camera, then the rest of the process is fully automated.
1: Start the application.
To access GoPro live stream Facebook, click on the app on your smartphone and then tap on Connect Your Camera.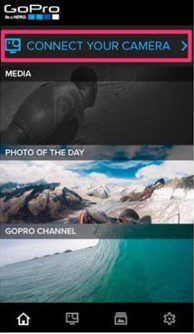 2: Pick the GoPro camera as your Chosen Device
Next simply select the GoPro camera from the list of camera devices identified by the app.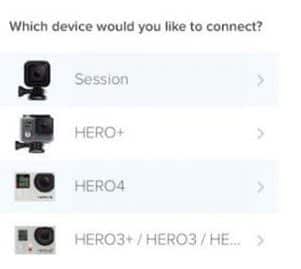 Step 3: The Pairing Stage
As soon as you have selected the camera, you can pair the GoPro camera with the Facebook Live app, and then connect your mobile device to the same Wi-Fi network. This will enable you to manage the GoPro camera from your smart phone device, so that you can start live streaming on Facebook from your GoPro camera.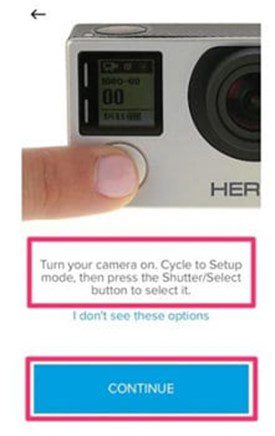 How iPhone and Android Users can go live on Facebook once connected
Open your Facebook account on your iOS device
Click on "What's on your mind?" within your news feed
Click on Live Video
Compose a description of your broadcast (optional)
Click on Go Live to start your live broadcast
Select Finish as son as you want to end your live broadcast.
Facebook Live has provided a platform for lots of different content creators to produce unique sharable content and videos that are viewed and shared by millions of people around the world. Pet owners regularly upload videos of their recorded dog walks to their Facebook accounts after live streaming them, taking the audience with them in real-time. If this seems like something you would be interested in, then use Facebook as a platform to start sharing your canine content and dog walking videos with a global community of animal lovers.
Closing thoughts…
So, there you have it, our six top tips to using a GoPro on a dog walk. We hope you found these tips helpful and will inspire you to capture fantastic footage the next time you go on a dog walk. You never know, by investing in a GoPro Hero 9 Black, you could turn your four-legged friend into the next Facebook star!