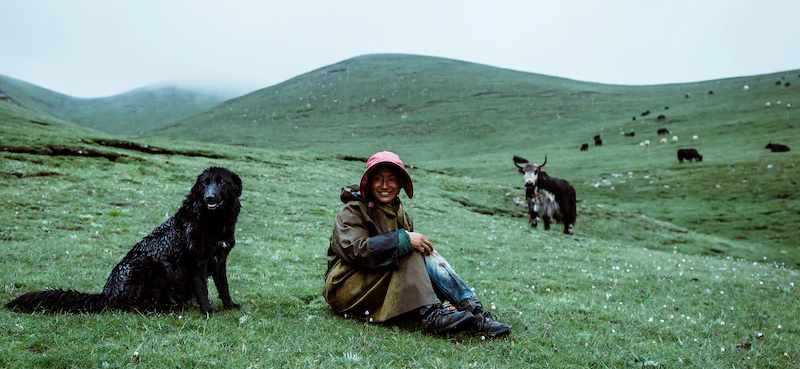 This October, most of the UK has experienced heavy rainfall, with the rain transforming many dog walks into muddy trails. Rainy days may not be your first choice for a leisurely dog walk, but your furry friend's need for exercise does not diminish just because the weather takes a turn for the wetter. However, with a little preparation and a positive attitude, you can ensure that both you and your dog enjoy a successful and refreshing walk in the rain. At Country Boarding for Cats and Dogs we have highlighted six survival tips to make those rainy strolls a breeze. Enjoy!
1. Dress Correctly
Before heading out, check the weather forecast and dress accordingly. Invest in a good quality waterproof jacket and waterproof walking trousers to keep yourself dry. Do not forget a pair of waterproof boots to keep your feet comfortable. And, of course, dress your dog in a waterproof coat or a pet-friendly rain poncho to keep them dry and happy.
2. Take the Lead
Wet weather can make the ground slippery, and dogs might be prone to slipping and sliding. Ensure your dog is on a lead and under control to prevent any unexpected dashes into puddles or muddy areas. A retractable lead is not ideal in rainy conditions as it can get wet and muddy, making it difficult to manage.
3. Pup Preparation
Preparation, preparation, preparation! Fail to prepare, prepare to fail. Prepare for rainy walks by always packing a few extra towels in your bag for wiping off your dog and yourself (or having them handy at home) when you return. Some pet-friendly wet wipes can be handy for cleaning muddy paws. A portable towel designed for pets is a great addition to your rainy day dog-walking arsenal.
4. Reflective Gear
Rainy days often mean reduced visibility. Ensure you and your dog are visible to oncoming traffic by wearing reflective gear, such as a reflective vest or attaching reflective accessories to your dog's collar or lead.
5. Shorten the Walk
It's a good idea to keep the walk shorter on extremely rainy days. Dogs can get cold, and you do not want to push their limits. Instead of the usual long trek, opt for a shorter route or multiple short walks throughout the day.
6. Post-Walk Care
Once you are back home, make sure to dry your dog thoroughly. Check their paws for debris or injuries, and give them a treat or some extra affection for braving the rain with you.
Conclusion
We hope you found our article helpful, especially if the rain continues during winter months. Remember, rain or shine, your dog still needs exercise and stimulation. With a little extra planning, a walk in the rain can be a fun and refreshing experience for both you and your furry friend. So, embrace the rain, grab your rain gear, and head out for an adventure that both you and your dog will appreciate! If you would like to book your dog a place at our secure dog walking park then please call us on 01462 742658. We look forward to seeing you!