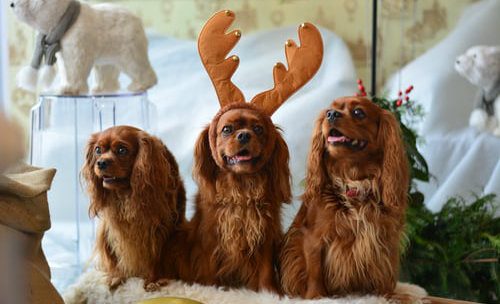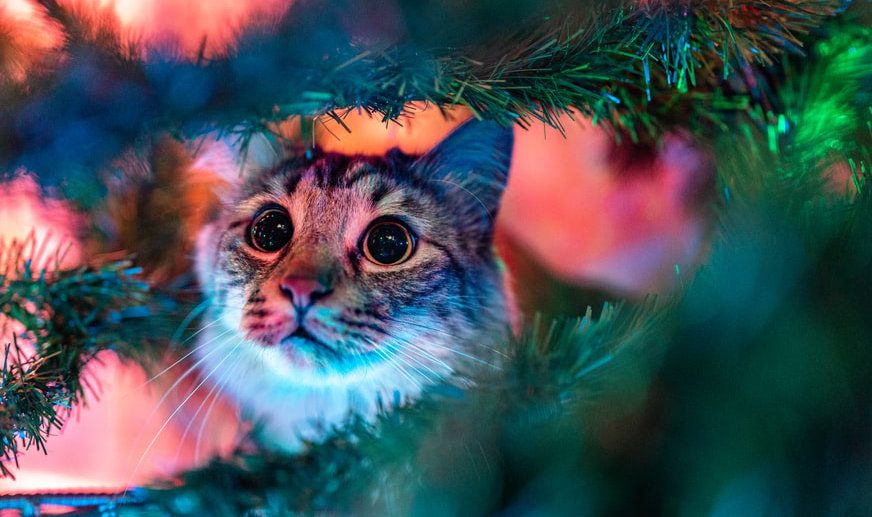 As we head towards Christmas, many pet lovers around the world will be busy making their Christmas lists for their beloved companions. Just like pet owners, every pet is different and so not every stocking will be the same. Dogs may be hoping for some nice chews and treats whereas cats may be hoping Santa brings them a new scratching tower or fury mouse to chase. Whether you own a cat or dog this article will hopefully give you some festive ideas to fill their stocking with. At Country Boarding for Cats and Dogs we have prepared four Christmas gift ideas your pet will hopefully love. Enjoy!
Cat Scratching Posts
This Christmas why not indulge your cat's natural instincts with a scratching post. Scratching is a basic need for all felines. Cats often scratch to sharpen their claws to get rid of excess claw tissue. Another reason why cats scratch is to mark their territory. If your feline friend is unable to satisfy its natural urge to scratch, it will often turn towards furniture and upholstery. Fortunately, there are many different types of cat scratching towers available on the market. Make sure you do your research and choose the right cat scratching posts for your cat! Then watch your cat have fun!
2. Dog Leads
What better way to work off the Christmas turkey and pudding than by going for a festive dog walk! Dog walkers around the country will be pleased to know that there are some great dog leads available to buy for their canines this Christmas. From retractable leads to ones connected to stylish harnesses, the list is endless. If your canine companion is in need of a new dog leash, then why not invest in ones inspired with festive themed designs for the holiday period. 
3. Robotic Cat Toy
What do you get the cat that has everything? How about, a robotic cat toy! If you are a cat owner who loves gadgets, then this really is a must have. Not only will your cat have hours of fun playing with it on Christmas day, but you will also! One such robot cat toy, is called the Ebo Catpal by Enabot. According to Amazon, the Ebo Catpal is "specifically designed to prevent loneliness and boredom in your cat while you are not at home."
Like something from a Sci-Fi film, this little bot uses A.I (artificial intelligence) to understand your feline's behaviours, feelings, and style of play. The bot's eye movement and audio features help to replicate real-life play to make sure your feline friend will be engaged and mentally stimulated. These robotic A.I toys can also help your cat to get the daily exercise they need to stay fit and healthy!
4. Dog Beds
With so many cosy dog beds on the market to choose from it can be a little overwhelming trying to pick the best one. There are many factors that need to be taken into consideration, such as size, cost, comfort, your dog's medical needs, convenience, and many more.
There are many advantages to having dog beds which make them such a great Christmas gift. The versatility of a dog bed means that they can be used by your dog to nap in during the day and sleep in at night-time.
A dog bed is so much better than the floor as it will keep your pet warm, help to strengthen their joints, and help to ward off calluses. If you also happen to suffer from dog allergies, then it is always recommended that your dog sleeps in their own bed and not yours. Whatever dog bed you decide on purchasing this Christmas, make sure you research the market and consult your veterinarian about your dog's requirements.
Closing thoughts…
Did you find this festive themed article helpful? Hopefully this article will inspire you to choose the best Christmas gift idea for your cat or dog. At Country Boarding for Cats and Dogs we have many years of experience providing a friendly and professional dog walking service for the Hertfordshire, Cambridgeshire, and Bedfordshire regions. Call 01462 742658 or send us an email office@cbkennels.co.uk for dog walking in Hertfordshire.