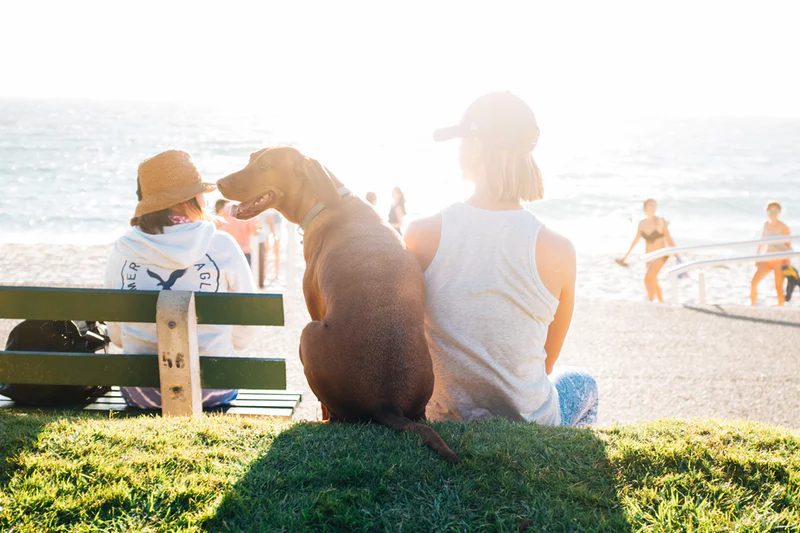 Summer is here and for many dog owners, this is the perfect season for beautiful outdoor dog walks and trips to the coast. The following article provides 4 top tips to help keep your dog cool and safe in summer. Enjoy!
Research your Breed of Dog
There are many deciding factors that determine a dog's sensitivity to the sun. Some dog breeds are better suited to warmer temperatures while others prefer much colder conditions and need to plenty of shade. With so many dogs coming in different colours, shapes, and sizes, it is important to research and understand your dog's breed when it comes to reducing their risk of overheating this summer.
The size of your dog is another great indicator of how easily it will overheat. For example, bigger dogs with fleshier bodies have less surface area for their size and build up heat faster. In comparison, a miniature sized chihuahua is therefore less likely to experience overheating as quickly as a Great Dane.
Dog breeds that are known for their snub noses like Boxers, Pugs and Bulldogs can also have a higher risk of overheating in the hot weather. Dogs regulate their body temperature by panting and so dogs that experience breathing difficulties can come with a higher risk of overheating.
Hydrate your Dog
Did you know that water accounts for roughly sixty percent of a dog's body weight?
Hydrate your dog by making sure they drink roughly between 1/2 to 1 oz of fresh water per pound of body weight.
Another important point to remember is that dogs sometimes spill plenty of water when they drink due to being sloppy drinkers. It is recommended that you add more water to their bowls to factor this in.
Understand your Dog's Vulnerabilities
Being receptive to your dog's vulnerabilities is crucial. For example, if it is a scorching hot day and your dog is fair skinned, then make sure they are kept in the shade and apply sun lotion. In comparison if your dog has a thick long coat and is dark, never leave it for long periods of time in the sun. Also always check their paws on a walk. Are their paws hot or blistering, are there any signs that they are in discomfort whilst on a dog walk? Being receptive to how your dog is feeling is vital for any responsible dog owner.
Alternate your Dog Walks
During the summer it becomes too hot to take your dog for a walk at certain parts of the day. Aim for times of the day when it is a lot cooler for your dog to go out. Early morning and late evening are cooler dog walking times. If you are on a dog walk and feel it may be too hot, always turn around and come home. Many dog walkers will often place their hand on the pavement or ground if they feel the temperature is too hot. If you cannot hold your hand on the pavement or ground for five seconds, then it is too hot to walk your dog.
Did you find this article helpful? If you have any further questions or would like expert advice and help from one of our professionals, then please contact us at Country Boarding for Cats and Dogs. We look forward to hearing from you.