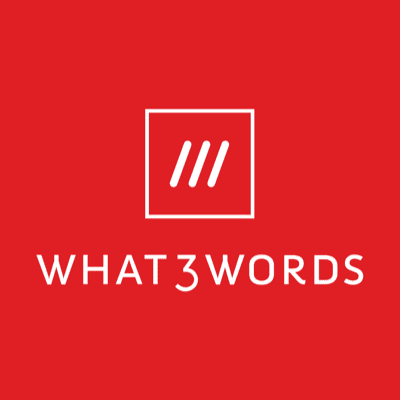 At Country Boarding for Cats and Dogs, we are pleased to announce that we are now using the new location-based app, what3words. For those of you unfamiliar with the service, what3words is the latest pioneering navigational app to break out and gain instant popularity around the world. As part of its unique grid map system, what3words has charted out fifty-seven trillion three-meter squares around the earth as a better alternative to lines of longitude and latitude.
How does it work?
With what3words, the globe is divided into a grid, with each square measuring three meters square and given a unique code consisting of three simple words. For example, at Country Boarding for Cats and Dogs, we can be found under the unique three word code of cards.slave.grins. Some people find our site difficult to find however, simply type these three words in to the what3words app and you will be navigated to our entrance. Each square of grid is different, which makes it ideal for businesses to use throughout the world. The uniqueness and simplicity of the app means that three-word codes are exclusive to each location.
Accessibility
Accessibility is crucial. This app makes it easier for everyone to trace precise locations throughout the globe. Accessibility is vital for any business, especially when attracting new customers. This app is gaining popularity from many businesses in helping to put their location on the map in a more specific way when compared to other more commonly used navigation apps like Waze or Google Maps.
What are the benefits of using what3words over Google Maps and Waze?
Many communities and business who have no formal address system have felt the positive impact of using what3words. For example, in rural areas, the centre of a postcode can still be several kilometres away from the specific property address. In comparison to communities and businesses living in cities, single apartment buildings can often have numerous access and delivery points. Unlike Google Maps and Waze, which often places a random point on a location, users of What3Words, can better identify where precisely to navigate to. Another clear advantage from using what3words is that the addresses are easy to remember and say over the phone or radio. It is also far easier to type three words than a regular street address that has numbers, postcodes, and street names to remember.
Location. Location. Location
If you are a business positioned in a rural area or heavily built-up city or town then your customers may struggle to find your entrance. As mentioned earlier within this article, one key advantage of using this new app, is that for many such businesses, their customers can easily locate their address without needing vast, complex directions in just three simple words. This address-finding GPS is an easy-to-use navigation system that enables customers to identify the exact position of a business they wish to visit.
Emergency Services
What3words is also massively helping the emergency services by saving many people's lives. The app has been commended for its functionality when locating specific positions for people in the countryside who have needed the emergency services. In 2019, three random words had helped to rescue a mother and daughter after they crashed their car in a remote region of countryside in Somerset. Their three code words of, "weekend", "foggy" and "earphones" – enabled police to locate their exact coordinates and rescue them safely.
Improve Customer Service and Safety
Safety is a key theme within the app, and this has also helped many business users to improve their customer service. What3words can be used as a safety measure for consumers in improving their navigation, creating clearer directions, and removing the stress from address finding, therefore enabling their customers to find them more easily. At the end of the day, no business owner will want to lose business and potential customers because their premises could not be easily found.
Closing thoughts
At Country Boarding for Cats and Dogs, we have really seen the benefits from using a what3words address. Hopefully you found this article helpful, and you are now better informed when it comes to understanding the functionality of what3words. If you are interested in our dog walking services or looking at boarding your cat or dog in one of our luxury pet kennels, why not try finding us using the what3words app. Let us know how you found the app. We look forward to seeing you.