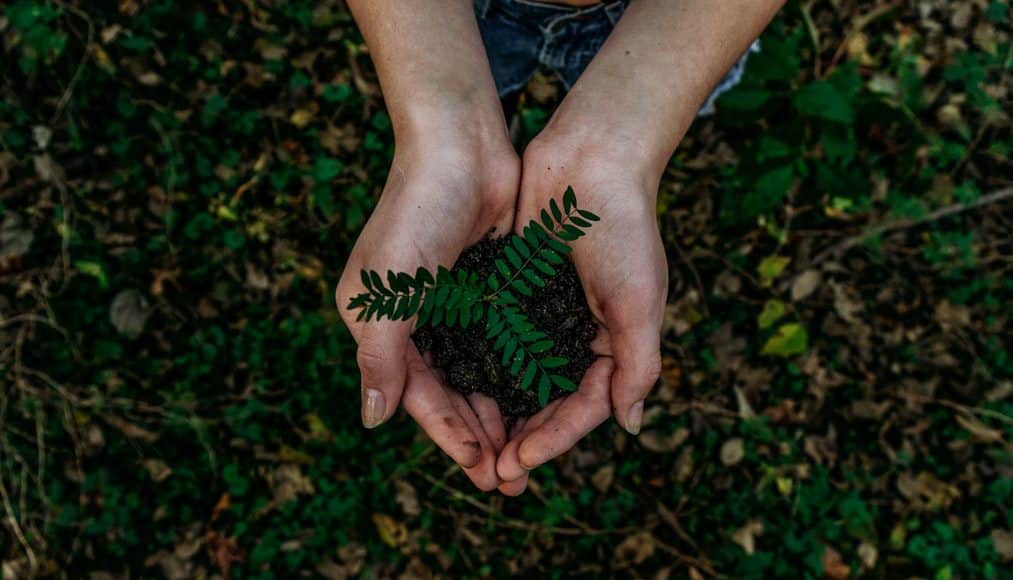 This December, in addition to putting up your Christmas tree, why not also consider planting a free sapling to help tackle climate change? North Herts District Council (NHDC) is working with the Tree Council to encourage local communities to #PlantForOurFuture and welcome in the winter tree planting period. One of the most effective ways we can fight against climate change is by planting more trees and hedgerows. Trees help purify the air we breathe; filter the water we drink as well providing a natural living environment to over eighty percent of the planet's global biodiversity. It is estimated that just one tree alone can absorb approximately ten pounds of polluted air each year and release two hundred and sixty pounds of oxygen.
Over 10,000 Free Tree Saplings
As part of their environmentally friendly initiative, NHDC is offering residents over 10,000 free tree saplings to fight against climate change within the borough. If you live within North Hertfordshire, then you too can help improve local biodiversity and reduce air pollution whilst also lowering your own carbon footprint by getting involved with this great green initiative. Many North Hertfordshire residents have already collected a free tree at one of the Council's many events to then plant and cultivate at home – or to even give to someone as the perfect green Christmas present!
Arborcare Tree Surgery & Landscape Ltd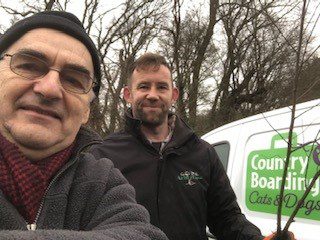 If you are interested in helping to tackle climate change and want to get involved, then there is still time left. At Country Boarding for Cats and Dogs we recently visited Arborcare Tree Surgery & Landscape Ltd and spoke with the Operations Manager, Adam Pike to collect some free trees to plant. Arborcare is contracted NHDC and you still have time to collect your tree from them in January. Details can be found at NHDC's website. 
Native Tree Species
NHDC uses saplings native to the UK and these tree species are deciduous meaning they shed their leaves annually. These native species include the Field Maple, Silver Birch, Sweet Cherry, and Hazel tree.
Planting your Tree
At Country Boarding for Cats and Dogs, we have planted many tree saplings on our 18 acre site often used by our dog walkers in Hertfordshire. However, if you have a smaller suitable space like a garden, ideally away from roads, boundaries and any buildings, so they can grow freely, then you too can plant a tree. If possible, you should plant your tree saplings before February while the ground is still damp.
A Greener Future Together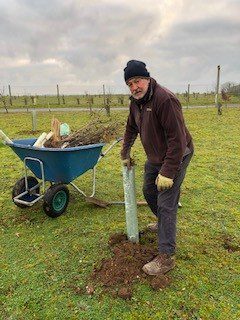 Councillor Steve Jarvis, Executive Member for Environment and Leisure, stated: "Trees and hedgerows are powerful tools in the fight against climate change. And the good news is that we can all make a difference by planting a tree! Whether you plant a tree in your garden or organise a community event to plant many trees, every tree will help us grow a greener future together."
Closing thoughts… By planting a free tree this Christmas, you will be helping to lessen the impacts of climate change whilst also promoting biodiversity within North Hertfordshire. We hope you found this article informative regarding the NHDC's  green initiative. At Country Boarding for Cats and Dogs we care passionately about protecting the environment and have many years of experience providing a friendly and professional dog walking service for the Hertfordshire, Cambridgeshire, and Bedfordshire regions. Call our friendly team today on 01462 742658 or send us an email at office@cbkennels.co.uk